The Ben Ainslie Racing team is swinging into action for the America's Cup challenge and ESTECO is proud and excited to support the team in its endeavor to "bring the cup home", back to the UK.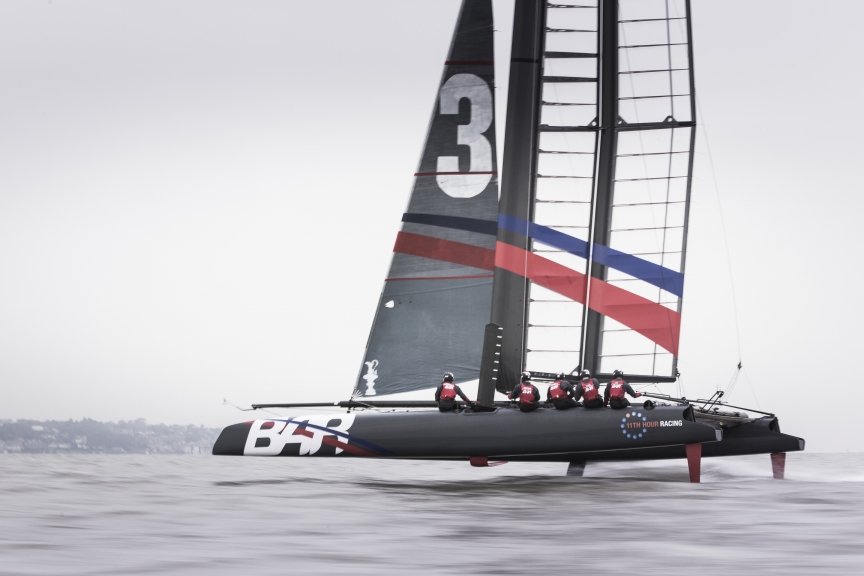 As a technical partner, ESTECO offers its technology as a key tool for the engineers involved in designing the AC45 and AC62 foiling catamarans.
"Our goal is to win the America's Cup - says Andy Claughton, Technical Director BAR - and modeFRONTIER is one of the tools we chose to achieve this: we need to integrate all aspects of engineering simulation, at both component and system level, to optimize the performance of the race yacht."
Following the announcement last week that the America's Cup is to be held in Bermuda in June 2017, the focus is all on the main event but fans will be happy to learn that a series of events leading up to the Cup are scheduled much closer to home.
A few weeks ago, Team Origin and BAR Team announced that the America's Cup Racing is to return to British waters when the America's Cup World Series takes place in Portsmouth (July 2015 and 2016), the same city that is to host the Headquarters of the Team lead by ​Sir Ben Ainslie, the most successful sailor in Olympic history. The America's Cup challengers, however, will also compete in Italian waters; the ACWS will start off in fact from Cagliari in June 2015.
A spectacular series of sport events for sailing enthusiasts, the ACWS will also be a test bed for the BAR foiling AC45 catamaran, that took to the water for the first time last October.