Molecular modeling and simulation
Molecular modeling and simulation typically imply a multi-phase process and combine methods covering a range of size scales in order to accurately study materials and bio systems. Modeling can help scientists at many levels, from the precisely detailed quantum mechanics and classic molecular modeling to process engineering modeling.
By jointly considering these different levels multi-scale simulation becomes a valid technology for science and engineering owing to its capability to link phenomena, models and information within complex systems. The multi-scale approach consists in transferring information computed at a finer scale to a larger (coarser) scale model. The goal of multi-scale modeling is to represent the macroscopic behavior of a process starting from the quantum level and subsequently transferring that information to molecular levels and eventually to process levels.

Multi-scale modeling involves the following disciplines: quantum mechanics at the sub-atomic level, molecular mechanics, molecular dynamics and Monte Carlo methods at the atomistic level and
mesoscale
modeling to micrometer level. Although significant progress has been recently achieved in quantum mechanical methods and simulated systems with several hundred atoms, approximations allowed by molecular mechanics methods make the study of larger molecular systems - still not possible with QM methods - feasible and very fast. Molecular mechanics enables low-demanding computations of the structure and behavior of molecules, bio molecules or materials.
The obtained force fields give a description of the interactions at the molecular level and based on this molecular dynamics is used in combination with the Monte Carlo analysis to obtain reliable predictions of thermodynamic and dynamic properties at this level. When it comes to polymers and soft materials behavior the mesoscale level analysis can help scientists model even larger molecular structures and transfer them to finite elements modeling tools to obtain macroscopic properties of the investigated systems.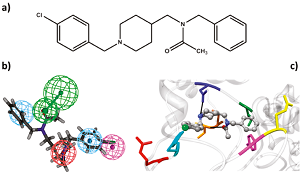 There are a large number of factors which need to be accounted for to ensure that these methods can be applied routinely and successfully. First of all the validity and the usability of each method has to be checked. If this is done properly the scientists should be able to implement and use their interoperability in a common and efficient environment with ease. Integration of simulation methods with the experiment is also important: scientists often have to carry out manual tasks and pass through many decision making steps during the construction, preparation and execution of the computational protocol. By using an integration and automation platform users are supported in ensuring the compliance with some of these conditions and find a valuable help for the integration of simulation methods.
Optimization studies associated with multi-scale simulation provide a powerful tool for enhancing the accuracy and predictions of such models, helping scientists obtain an in depth understanding of complex systems, material properties and behavior. Furthermore, the execution of a large number of time-intensive molecular simulations is now possible owing to the current performance enhancements in hardware and grid technologies. By using modeFRONTIER, scientists can focus on the scientific aspects of the system, avoiding lengthy and repetitive work.