modeFRONTIER® is an integration platform for multi-objective and multi-disciplinary optimization. It provides a seamless coupling with third party engineering tools, enables the automation of the design simulation process, and facilitates analytic decision making.
In today's business world, multidisciplinary approach is key for a successful design process. Designers are required to simultaneously consider multiple perspectives to determine the global optimal solution, facing an ever increasing problem complexity. With modeFRONTIER®, the process is streamlined combining objectives relating to variables of different disciplines.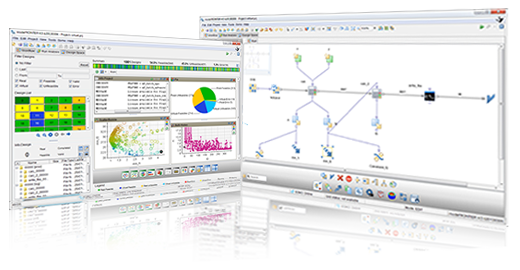 The powerful workflow enable the execution of complex chains of design optimization, innovative algorithms determine the set of best possible solutions combining opposing objectives, and post-processing tools allows the user to perform sophisticated statistical analysis, data visualization and decision making.
The graphical user interface within modeFRONTIER® is the gateway to a collection of technologies which assist engineers and designers in quickly investigating several design options and understanding the effects of conflicting goals, to identify robust areas of design space.
modeFRONTIER 4.5 | WHAT'S NEW►

Improving product performance


Increase quality and robustness despite uncertainties.

Understanding crucial cost/performance factors


Implement rational decision process between trade-off solutions.

Reducing product development time


Exploit CAD/CAE tools already in use together with high quality response surface models using experimental data.