With modeFRONTIER engineering problems are channeled into one logical Workflow capable of steering the optimization cycles.
The three platform environments are equipped with advanced components and respond to designers' necessities by organizing the process in three steps: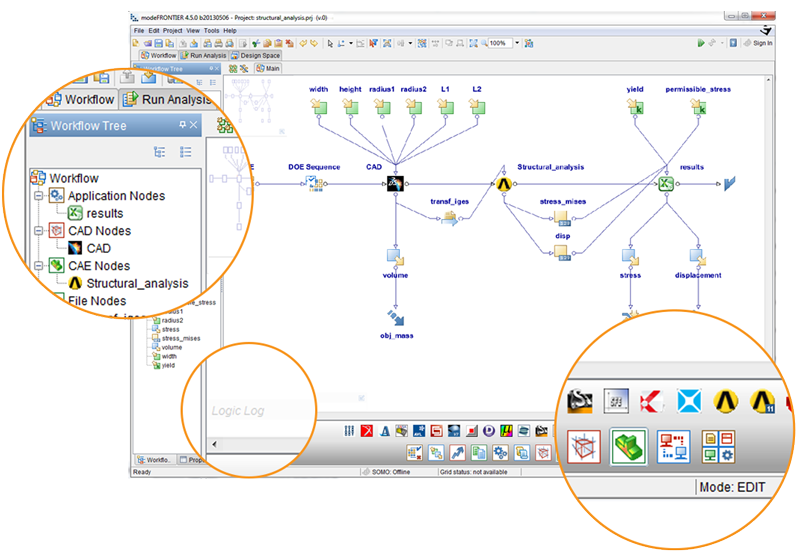 All categories of nodes are within reach thanks to the Node Palette, the Drag&Drop and the Smart Search feature, turning the Workflow creation into one smooth and immediate task. The Logic Log and the renewed Explorer Tree provide designers with an intuitive and highly customizable workflow building tool.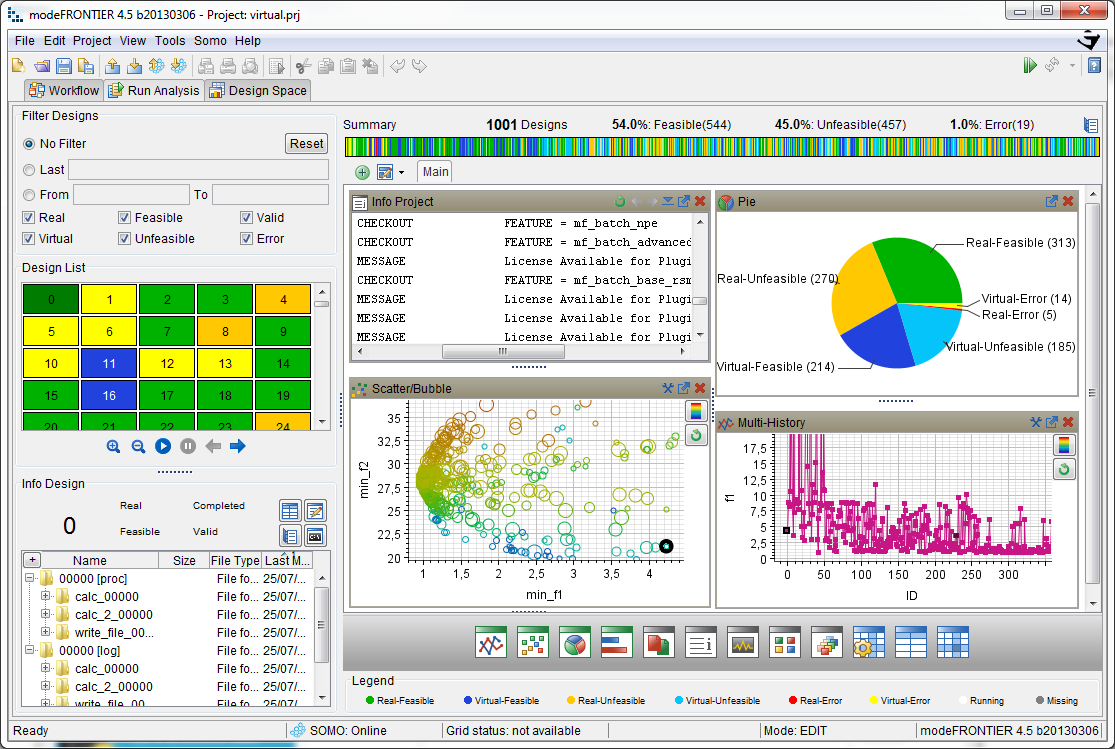 ​Full control on the optimization project is achieved by monitoring the process status in the Run Analysis Dashboard: tailor-produced charts and statistics provide insights on optimization progress with real time figures on design evaluation.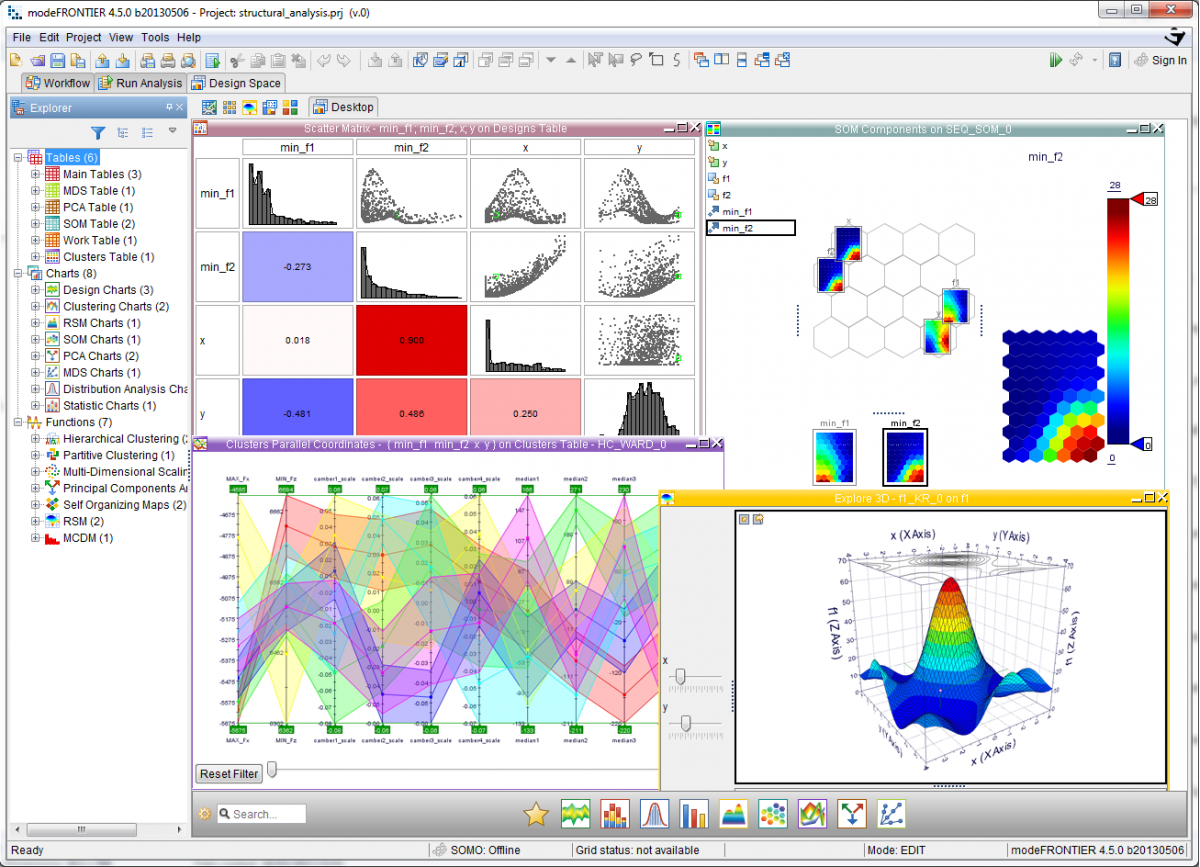 ​The Design Space gathers into one customizable environment all modeFRONTIER tools dedicated to advanced post-processing of optimization data. Use the Data Wizard for immediate import, plot static and dynamic/runtime charts, fine-tune chart settings and perform statistical investigation on the optimization and DoE data tables.