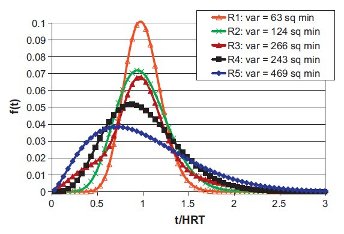 Waste stabilization ponds (WSPs) have been used extensively to provide wastewater treatment throughout the world. However, no rigorous assessment of WSPs that account for cost in addition to hydrodynamics and treatment efficiency has been performed.
A study was conducted that utilized computational fluid dynamics (CFD) coupled with an optimization program to optimize the selection of the best WSP configuration based on cost and treatment efficiency.
The results of monitoring the fecal coliform concentration at the reactor outlet showed that the conventional 70% pond-width baffle pond design is not consistently the best pond configuration as previously reported in the literature.
The target effluent log reduction can be achieved by reducing the amount of construction material and tolerating some degree of fluid mixing within the pond. As expected, the multi-objective genetic algorithm optimization did produce a lower-cost WSP design compared to a SIMPLEX optimization algorithm, however, with only a marginal increase in the effluent microbial log reduction. Several other designs generated by the CFD/optimization model showed that both shorter and longer baffles, alternative depths, and reactor length to width ratios could improve the hydraulic efficiency of the ponds at a reduced overall construction cost.
modeFRONTIER was used in this study to utilize a single objective SIMPLEX algorithm and Multi-objective genetic algorithm (MOGA-II).