We are proud to announce the 8th edition of the ESTECO International Users' Meeting which will be held on 23rd and 24th May 2018 in Trieste, Italy. This biennial event, first run in 2004, has proved to be a key technology forum for all design optimization enthusiasts​.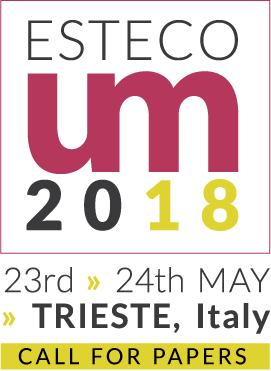 This year's edition of the ESTECO International Users' Meeting is focused on "Effective Efficiency". ESTECO numerical tools for design space exploration and optimization have always been prided for their efficiency in the search for optimal robust solution. With the increasing amount data generated throughout the product development process, effective data management is now crucial to get the best out of numerical efficiency. And vice versa.
Submit your abstract and explain how your organization is bringing together numerical efficiency and effective data handling to maximize the power of ESTECO technology!
Candidate speakers are invited to submit their abstracts by filling >> this form
Approved speakers will be notified and automatically registered to the event.