A great turnout for the CAE International Poster Award 2015: 5 winners announced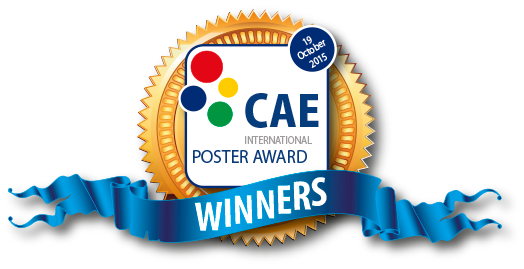 ESTECO congratulates the winners of the CAE International Poster Award 2015, presented on the 20th of October at the International CAE Conference held in Pacengo del Garda (Verona), Italy. 
The Poster Award – open to students, PhD students, researchers and academics – acknowledges poster presentations that represent the best, most creative and original use of numerical simulation software in the development of a research or design project. Five winners and three special mentions were selected by the jury out of a total of 44 entries.
This year, ESTECO joined EnginSoft in sponsoring the Poster Award and awarded the winning  teams with a one-year membership for the ESTECO Academy, a program which aims at fostering the use of optimization technology in academia.
The poster presentations came from universities around the world, with topics covering a wide range of research fields, from biomechanics to civil engineering. See the winning projects and a complete list of all the entries here.