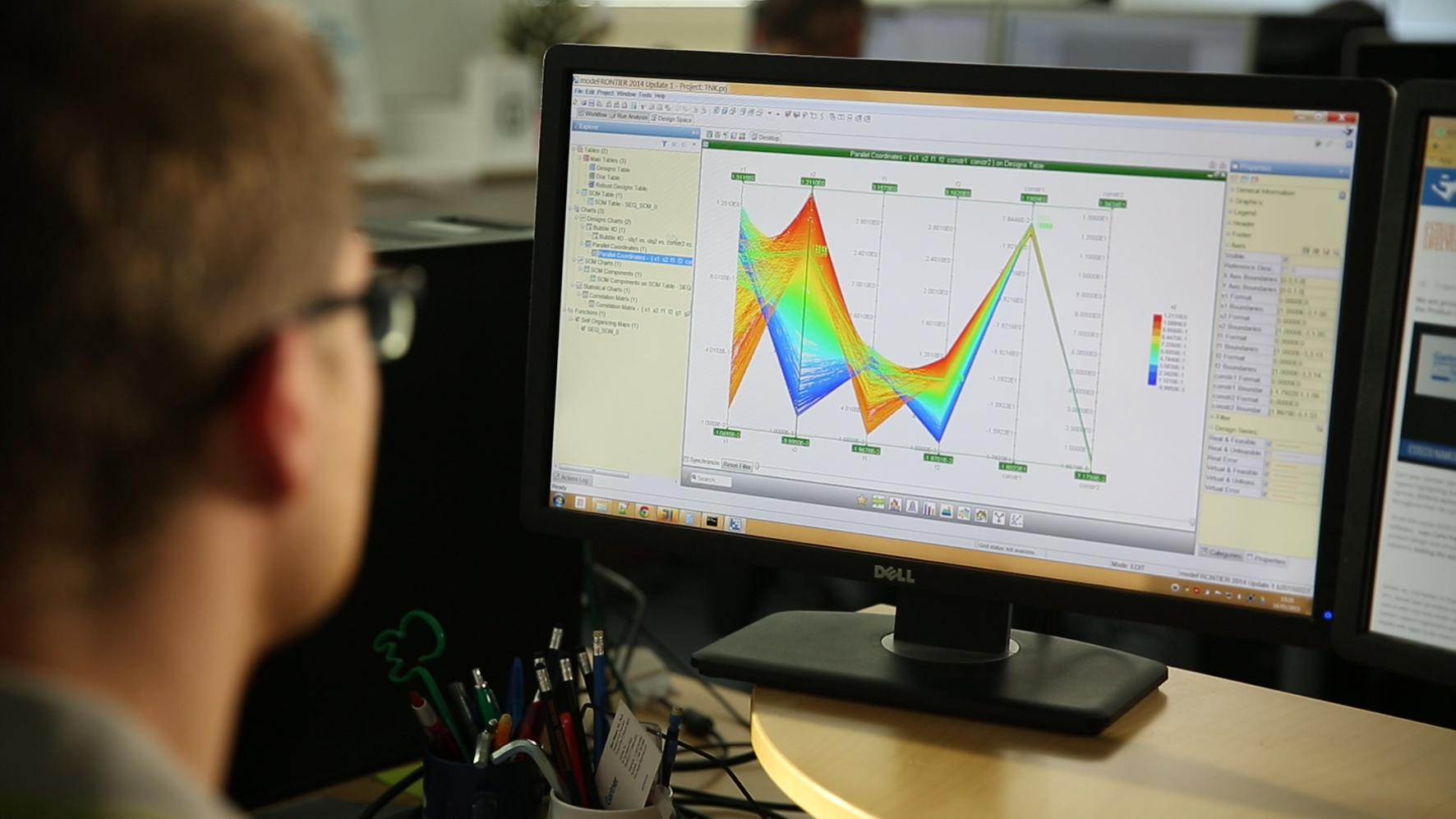 Monday, June 5, 2017 - 02:00

to

Wednesday, June 7, 2017 - 02:00
Ercoftac Design Optimization Course @University of Trieste
ESTECO Academy is proud to support the organization of a Design Optimization three-day course promoted by Ercoftac and coordinated by professor K. Giannakoglou, National Techical University of Athens, Greece. The course will be held at the University of Trieste, Faculty of Engineering and Architecture, in the Conference Room A (Giorgieri), Building C7 on June 5th-7th, 2017. 
Several years ago, in recognition of the growing importance of "Design Optimization" to industrial CFD/CSM applications, ERCOFTAC has established a Special Interest Group, called SIG34. This group now offers a course on "Design Optimization" providing an information platform to supporting and fostering a comprehensive exchange between science and industry. We are excited to embrace and support this initiative in the framework of our ESTECO Academy program, aimed to foster new opportunities in higher education and to advance the knowledge of design optimization in academia.
The course will provide:
An overview of modern design optimization methods
Comprehensive discussions on the presented methods including their pros and cons, assisting industrial engineers to select the best-suited approach for solving their particular problems.
Based on the latter topic, successfully treated examples in the areas of aeronautics, the automotive, and the turbo-machinery industry will be presented and thoroughly
JUNE 5th-6th | ERCOFTAC DESIGN OPTIMIZATION COURSE
Fees: 
Student Members €390 | Members €590 | Student non-Members €510, | Non-Members €850
Please note, fees do NOT include accommodation. Registration: 
richard.seoud-ieo@ercoftac.org 
JUNE 7th | HANDS-ON TRAINING DAY
Admission to the training on June 7th is
free
| for
maximum 20 attendees
, pre-registered
> REGISTER NOW!
We are happy to cooperate with Ercoftac in organizing a hands-on-tutorial session which will be delivered free of charge on the day following the theoretical course. Due to limitation in space a maximum of 20 participants can be accepted. Participants should bring their own laptop; after registration has been confirmed, we will provide attendees with the modeFRONTIER software package and installation support. 
JUNE 7th | Hands-on Tutorial Session Agenda
 
Module 1: modeFRONTIER: how to get started
08:30 AM
Introduction to modeFRONTIER workflow and process integration 
09:30 AM
Workflow creation - hands on
10:30 AM
Coffee Break
 
Module 2: Focus on Surrogate Modeling and Advanced Optimization strategies
11:00 AM
Overview of possible optimization strategies: best practices for DOE and optimization algorithm choice
12:00 PM
Overview on different optimization methods: Pilopt and Automatic schedulers, Multi-strategy algorithms: FAST, HYBRID, Game Theory (MOGT and nested optimization)
12:30 PM
Lunch Break
1:30 PM
RSM algorithms and best practice to train, evaluate and improve RSMs (ASF)
2:00 PM
Hands-on exercise
3:00 PM
Coffee Break
 
Module 3: Advanced Statistical Analysis and Visualization tools
3:30 PM
Theory and practice of common Statistical and Visualization tools
New Screening analysis tool – SS-ANOVA
Hands on and best practices for statistical analysis and post processing
 
Module 4: Advanced methods for Robust Design Optimization
5:00 PM
Industrial requirements and optimization under uncertainties scenarios
Robust Design Optimization and Reliability-based Optimization: hands on exercises
6:00 PM
Discussion – Round Table - Closure
Admission to the training on June 7th is free | for
maximum 20 attendees
, pre-registered 
> REGISTER NOW!