The ESTECO I Illy Design Competiton goes global!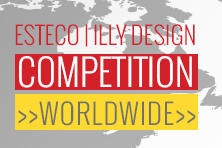 With participants coming from across three continents, the ESTECO I Illy Design Competiton has gone global! Challengers include students and teams from the National Institute of Technology (India), Universidad de los Andes (Colombia), Warwick Trident College (UK), the University of Padua and more.
The competing teams will have the opportunity to use modeFRONTIER optimization technology as well as CD-Adapco STAR-CCM+ to set up their design projects to be delivered by the 31st March, 2015. To help the students competing in the ESTECO | illy Design Competition get off on then right foot, ESTECO has scheduled a free introductory ​webinar on November 28th  focusing on its state-of-the-art technology. The webinar is also open to anyone who is just starting out in the design optimization field.