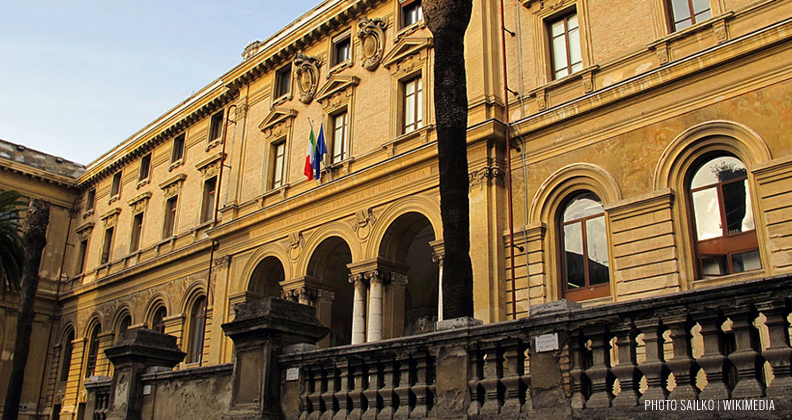 Wednesday, February 10, 2016 - 01:00

Engineering Faculty, Sala degli Affreschi via Eudossiana, 18 00184 Roma
ESTECO technology, Enginsoft Expertise at La Sapienza University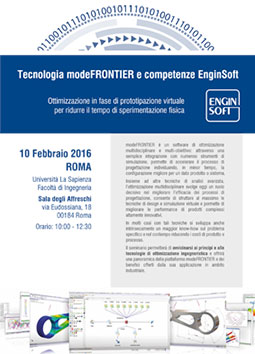 On February 10th, 2016 at Università La Sapienza EnginSoft experts will introduce the basics of design optimization and process integration in modeFRONTIER.
Enginsoft offers students, professors and researchers the opportunity to attend an introductory workshop for the design optimization software modeFRONTIER. The event will be held at Università La Sapienza in Rome on February 10th from 10:00 AM to 12:30 PM.
In particular, the workshop is intended for professors looking to enhance their students' experience by offering access to first-class software tools and researchers seeking to acquire new skills and leverage optimization technolgy to foster their engineering projects.
The highlighted case studies will cover a variety of application fields.
The event is free of charge, registration is required before February 5th.
​ ► INFO AND REGISTRATION (ITALIAN)
DAY AND TIME
10th February 2016 | 10AM 
PRESENTERS
Lorenzo Benetton​
Responsible for EnginSoft Academy Program
Federico Urban
Project Engineer
AGENDA
| | |
| --- | --- |
| - | Welcome Address | Prof. Antonio Culla |
| - | Introduction to modeFRONTIER: single- and multi-objective optimization |
| - | Pre-processing environment: setup of a multidisciplinary workflow |
| - | Live Demo |
| - | Analytics and post-processing tools |
| - | Industrial case studies |
| - | Q&A  |