Friday, November 28, 2014 - 01:00

University of Trieste (Italy)
Higher education and research apprenticeships as a job placement tool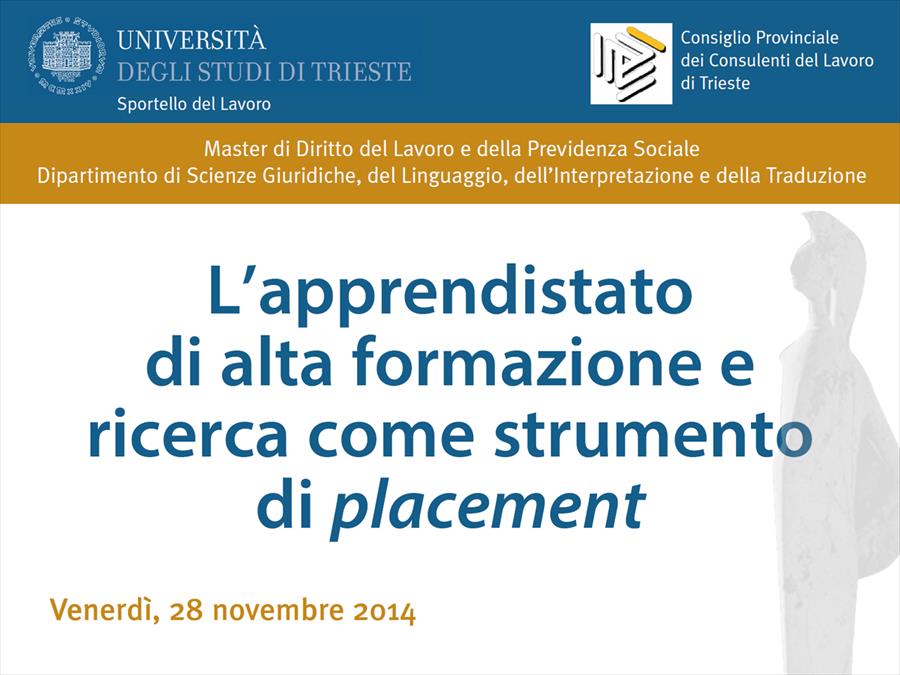 ESTECO is proud to participate in the conference focusing on higher education and research apprenticeships as a job placement tool, on November 28​.
The event is promoted by the University of Trieste and will see representatives from academic institutions and local companies discuss the benefits of this specific job contract and share their experience.
The conference will be held on November 28 at the University of Trieste (Piazzale Europa, 1 - Building A, floor 2), starting from 2 pm.
Live-streaming available.