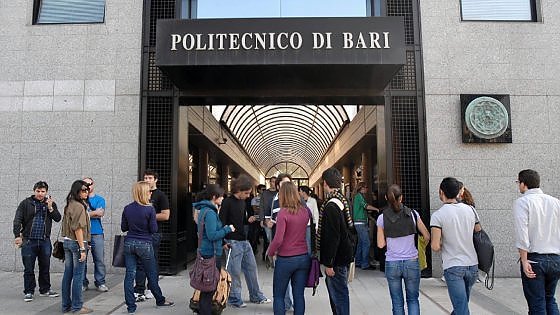 Thursday, June 23, 2016 - 02:00
modeFRONTIER Workshops presented by EnginSoft at the Politecnico di Bari
On June 23th, EnginSoft offers a great opportunity to attend two optimization workshops using modeFRONTIER, held at the Politecnico di Bari.
The morning workshop is dedicated to all those who use CAD, CAE and simulation tools with mathematical models or experimental data as part of its research activities, interested in gaining further knowledge and benefits of the most advanced optimization technologies Presented by Vito Primavera - Project Engineer from EnginSoft - the workshop is aimed at professors, researchers, assistants and PhD students.
MORNING AGENDA
09:00 - 09:15 Opening remarks
09:15 - 09:30 modeFRONTIER platform
09:30 - 11:00 Technical design and analysis methods in modeFRONTIER
11:00 - 11:30 Coffee Break
11:30 - 13:00 Live DEMO: from theory to practice
The afternoon workshop, presented by Vito Primavera - Project Engineer from EnginSoft, is aimed at Technical Directors, Designers and researchers who use simulation tools and experimental data for business. In the industry areas the design and production cycles are in conflict with the quality standards that must be guaranteed. The design solutions that result may not be satisfactory and often represent only sub-optimal configurations. Using modeFRONTIER you can identify, through a fully automatic process, excellent results in a short time and make the decision process objective. 
AFTERNOON AGENDA
14:30 - 14:45 Apertura lavori
14:45 - 15:10 ES - Domestic Burner - Design & Optimization
15:10 - 15:35 POLIBA - Inverse analysis approach for the superplastic characterization of a biomedical titanium alloy
15:35 - 16:00 ES - Multi-objective optimization of an Isoflux Antenna (Thales Alenia Space)
16:00 - 16:30 Coffee Break
16:30 - 16:55 POLIBA - Improving the stamping processes of Al alloys
16:55 - 17:20 ES - Optimization of the Windshield Structure (DEMA)
17:20 - 17:45 POLIBA - Fluid dynamic optimization of hydraulic proportional valves by means of modeFRONTIER coupled with CFD
References: Prof. Gianfranco Palumbo and Ing. Lorenzo Benetton.
ESTECO Academy is proud to support this event in collaboration with EnginSoft and offers you the possibility to learn more about the integration platform for multi-objective and multi-disciplinary design optimization becoming an ESTECO Academy Member.