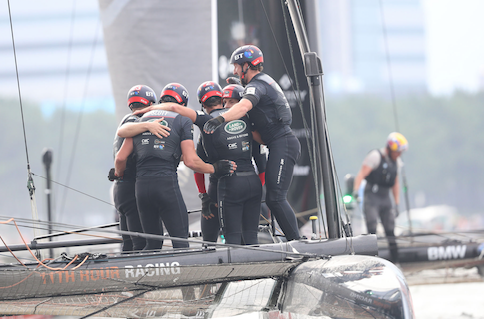 Congratulations to Land Rover BAR on winning the Louis Vuitton ACWS!
We are happy to join the celebrations for Land Rover BAR's great win of the Louis Vuitton ACWS after yesterday's performance in Japan.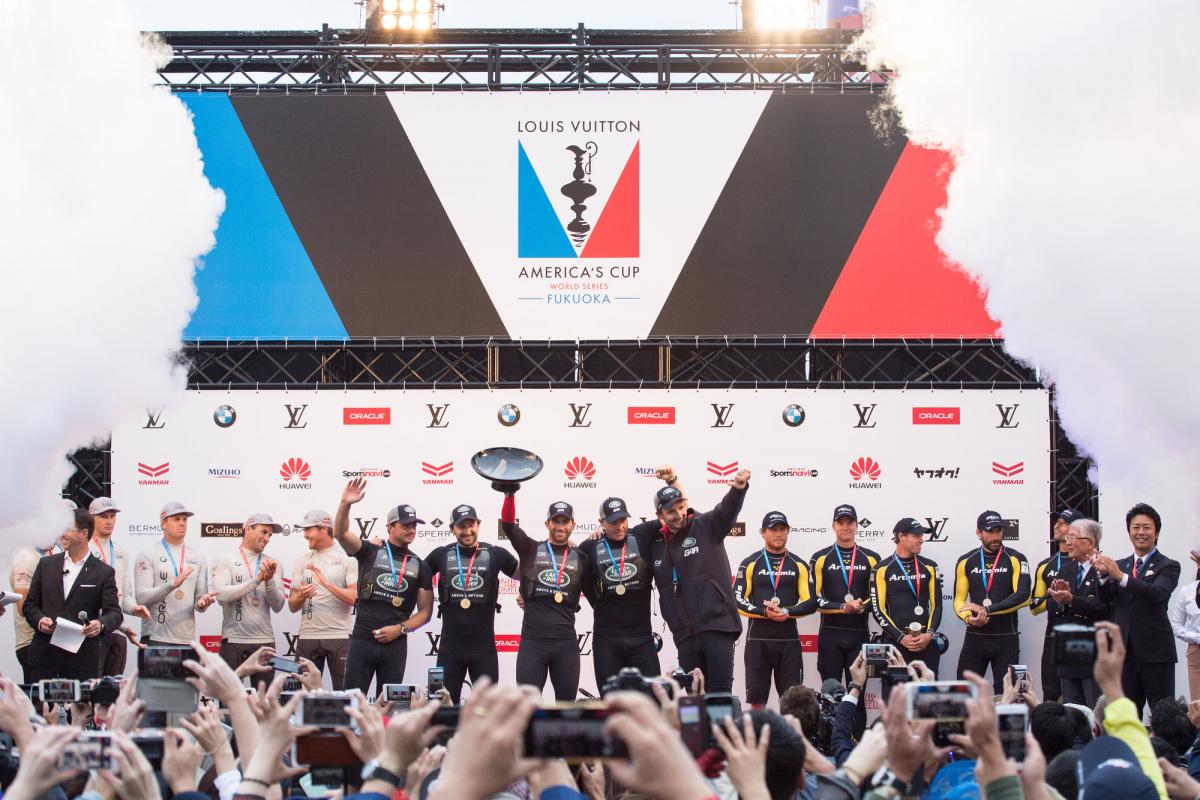 © Harry KH / Land Rover BAR
A stunning final day performance from Land Rover BAR took the ultimate round of the Louis Vuitton America's Cup World Series (ACWS) in Japan – and with the win they became 2015-2016 ACWS Champions. They did it with a race to spare, creating a sufficient buffer that they could focus on winning the event in the final race.
A roller coaster day saw the team lock out the USA and New Zealand – the two closest overall opponents – at the start of the first race, only to watch them fly by on the run. Land Rover BAR recovered to a 4th but with the Kiwis and Americans in 2nd and 3rd it was still wide open.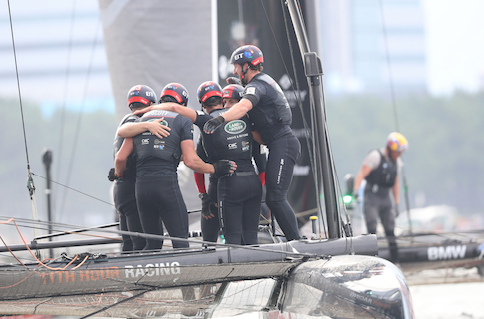 © Lloyd Images
The team kept supporters on their toes as they broke the line early in race two, with NZ and the USA clear leaders at the start gun. A stunning recovery on the first lap saw them back into the pack, and with an incredible final leg pass of the Americans, Land Rover BAR sealed the World Series win. A third in the final race meant the full champagne moment as Ben Ainslie and crew closed out the double with a win for the Fukuoka event.
As a technical partner of the team, we are proud to have contributed to the win and wishes Sir Ben Ainslie and crew all the best with the next round of the competition. The World Series win means that the team will take two vital bonus points into the America's Cup Qualifiers, starting 26th May 2017 in Bermuda. 
Celebrating @LandRoverBAR yesterday's fantastic win in Japan! Proud to support the Louis Vuitton ACWS #champions! #BringTheCupHome pic.twitter.com/Rz6XZChAeH

— ESTECO (@esteco_mF) November 21, 2016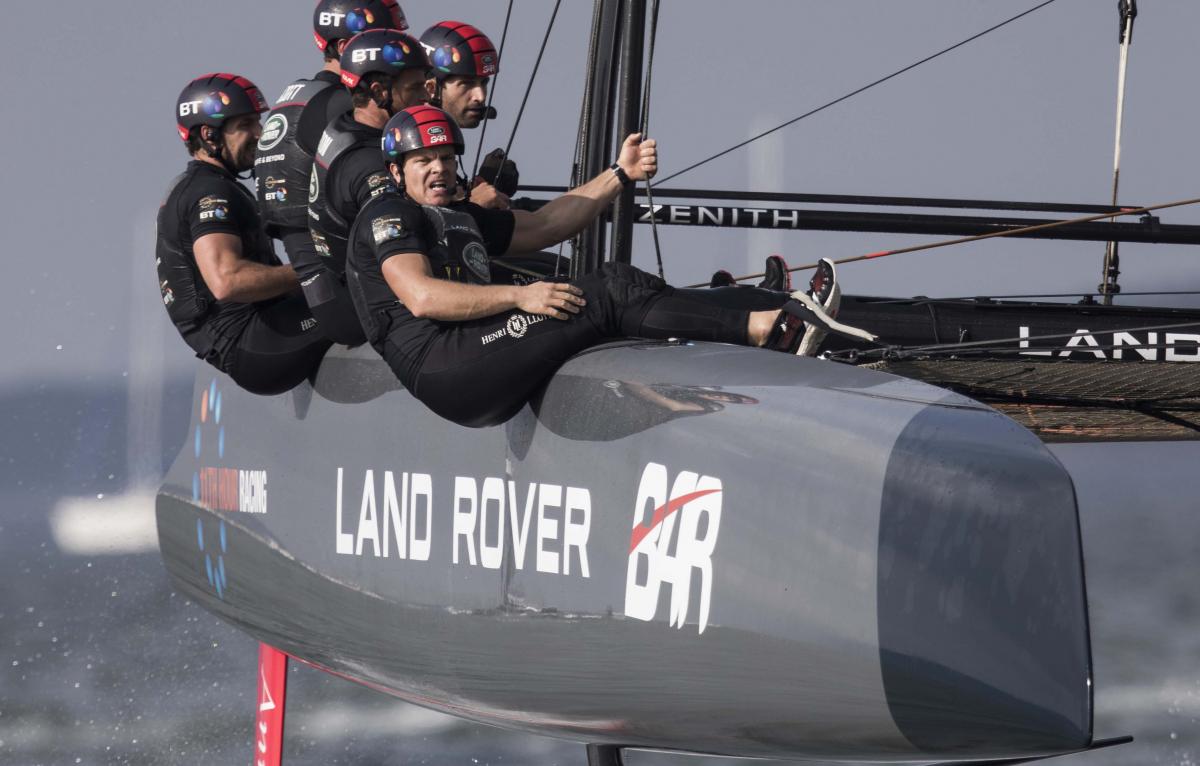 © Lloyd Images
"It was an amazing day for the team - said Ben Ainslie, Skipper and Team Principal - because our core goal was to win the overall series, that is what we came here to do. To achieve that and come out on top in the final event to get four regatta wins in the overall series, that is a huge achievement from a completely new team".
"Two and a half years ago we had absolutely nothing, so what we have achieved in building the team, the infrastructure, and this performance in the World Series is something we should all be incredibly proud of - but at the same time it's just one step in our journey to the America's Cup. Our objective was to get the two bonus points and we've got that, and now the focus is clearly on the race boat and the performance next summer in Bermuda"
Hear Matteo Ledri - BAR designer - discuss how optimization is crucial to the team's success.