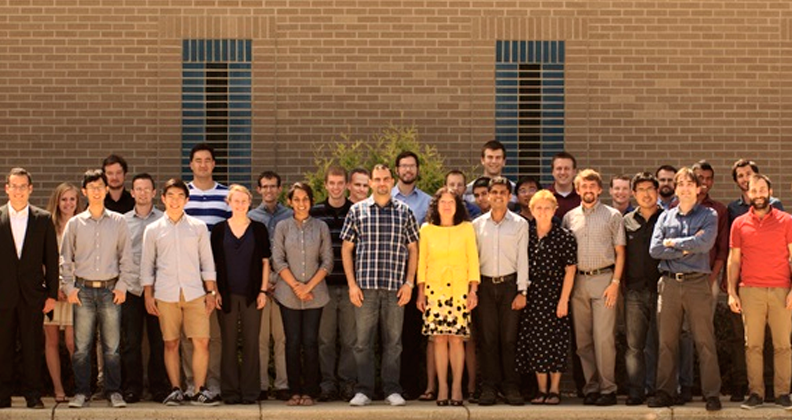 ESTECO Academy provides research toolkit for design optimization to Purdue University's MAHA Lab
Students and Researchers at Purdue University's MAHA Lab stand to benefit from leveraging ESTECO's design optimization and multi domain integration solutions in their laboratory environments
By providing its newly launched ESTECO Academy Membership, including the company flagship product, modeFRONTIER and access to the online learning portal and onsite training, ESTECO aims at offering innovative product development education with sophisticated software and comprehensive training environment. 
"Purdue University' Engineering College is excited to provide its researchers and students with access to the ESTECO Academy Memberships," said Andrea Vacca, professor of Mechanical Engineering and Agricultural and Biological Engineering, ASME Executive Member, and former chair of the SAE Fluid Power division. "Having research team members immerged in such complex technology is highly beneficial both for their career development and for research outputs. We look forward to continuing working with the ESTECO optimization technology."
Andrea Vacca is an Associate Professor at the MAHA Fluid Power Research Center of Purdue University, the largest academic research laboratory fully dedicated to the Fluid Power technology in the States. Andrea Vacca leads a team of about 15 researchers (mostly PhD students) developing research on fluid power components, such as hydrostatic pumps and motors and fluid power transmission systems. Main goals are to increase the energy efficiency level of current applications, improve the controllability of fluid power machines reducing their oscillatory behavior and reduce the level of noise emissions of fluid power technology. Dr. Vacca's team has formulated novel numerical simulation models for fluid power components, which are used together with advanced testing as well as numerical optimization techniques in order to enhance the understanding and formulate state-of-the-art concepts for the fluid power field. 
READ MORE about MAHA Lab research activities on the interview to prof. Vacca on engineering.com

https://engineering.purdue.edu/Maha/