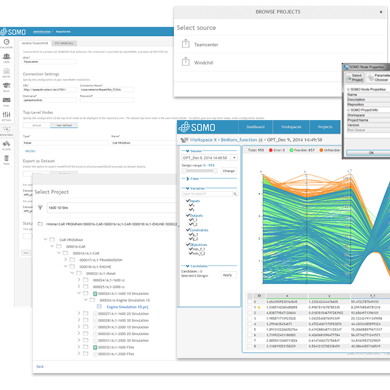 ESTECO Enterprise Suite New Release Bringing Design Optimization to PLM
ESTECO is excited to announce the new release of  ESTECO Enterprise Suite, combining the advanced capabilities of the modeFRONTIER optimization platform with SOMO 1.6, the distributed execution framework for enterprise, collaborative design process management. 
With new SOMO plug-in connectors, ESTECO technology now provides secure and seamless integration with PLM systems. Bridging the standardization gap between design optimization and process automation, and high-level PLM processes this new feature enables companies to link their simulation data to the enterprise product information backbone.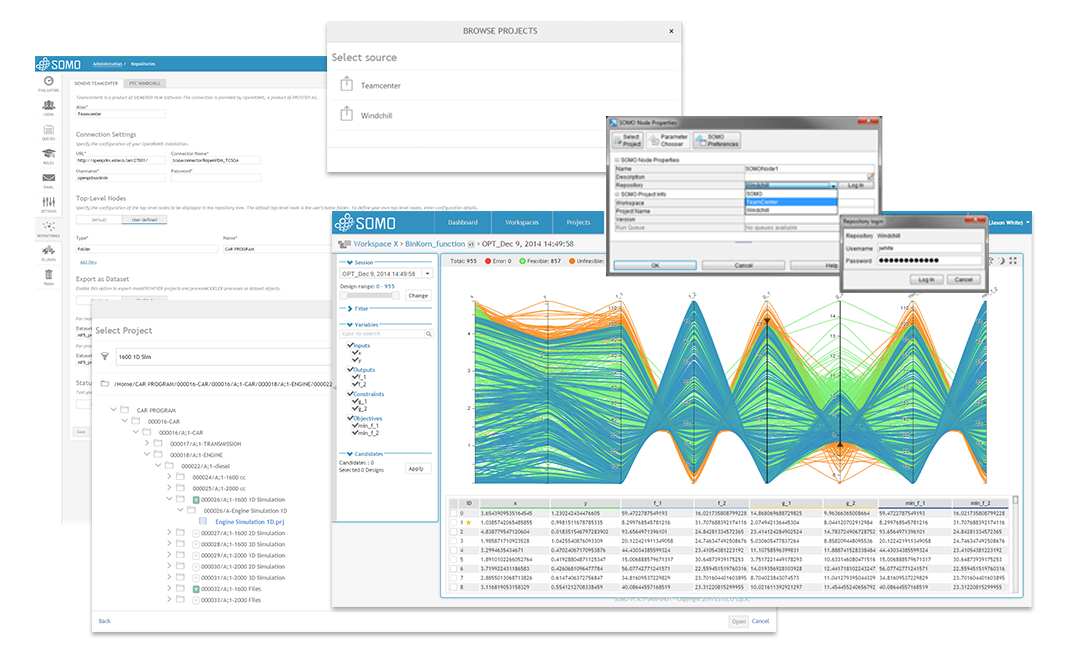 By leveraging PROSTEP AG OpenPDM software, ESTECO Enterprise Suite allows design teams focused on the simulation and optimization stages? to connect with external repositories (Product Lifecycle Management, Product Da ta Management and file storage service databases) such as Siemens® Teamcenter® and PTC® Windchill®.
While SOMO users can easily transfer projects to and from SOMO and PLM repositories, consistency of simulation data links is ensured throughout the entire information flow, also when working at desktop level. ESTECO Enterprise Suite users combining multiple disciplines in their optimization workflow with  modeFRONTIER can now import models and single-discipline projects stored in corporate PLM databases according to standard procedures.  
In this way, integration experiences and fine-tuned optimization plans are replicated by exploiting a template-driven approach and automatically connected to the enterprise data infrastructure.
The value of ESTECO technology from a forward-thinking PLM corporate perspective will be highlighted tomorrow at the PI Congress in Munich by Mikael Törmänen, technical MDO expert at Volvo Car Corporation, giving the presentation Integrating Multi-Disciplinary Optimization into the Product Development Process.