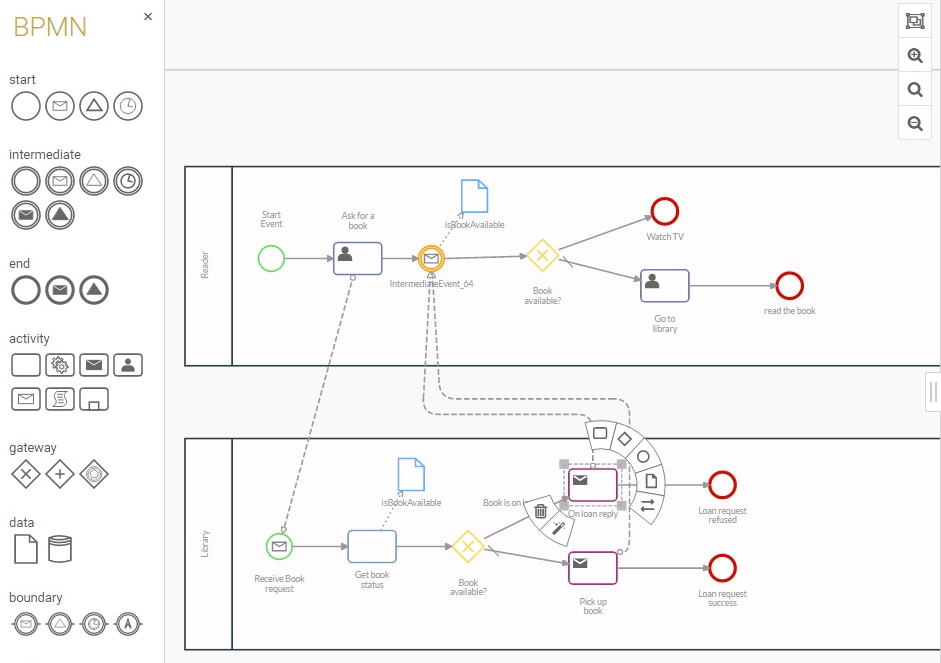 ESTECO R&D team continues advancing BeePMN business modeling platform
BeePMN, the BPMN editor currently being developed by the ESTECO R&D department, is continuing to perfect its business modeling platform thanks to the constant feedback and contribution from expert users.
After introducing the collaborative features last month, the team behind BeePMN has just launched a new, improved version of the editor. The set of new features includes a direct access to the editor, a quick start menu and a tutorials section with instructional videos to quickly guide the user through the first project. The new, improved version of BeePMN editor is already online and available for use free of charge. The demo version is available for testing with no registration required. The BeePMN team works closely with its early users, committed to developing a user-friendly final product. 
Born in 2016 out of the ESTECO R&D department, BeePMN has recently joined the mission of COMPOSELECTOR project, funded by the European Union through the EU Horizon 2020 programme. In particular, the BeePMN team will participate in the development of a Business Decision Support System (BDSS), which integrates materials modeling, business tools and databases into a single workflow to support the complex decision process involved in the selection and design of polymer-matrix composites (PMCs).
Find out more by visiting the BeePMN website or join the co-creation project.