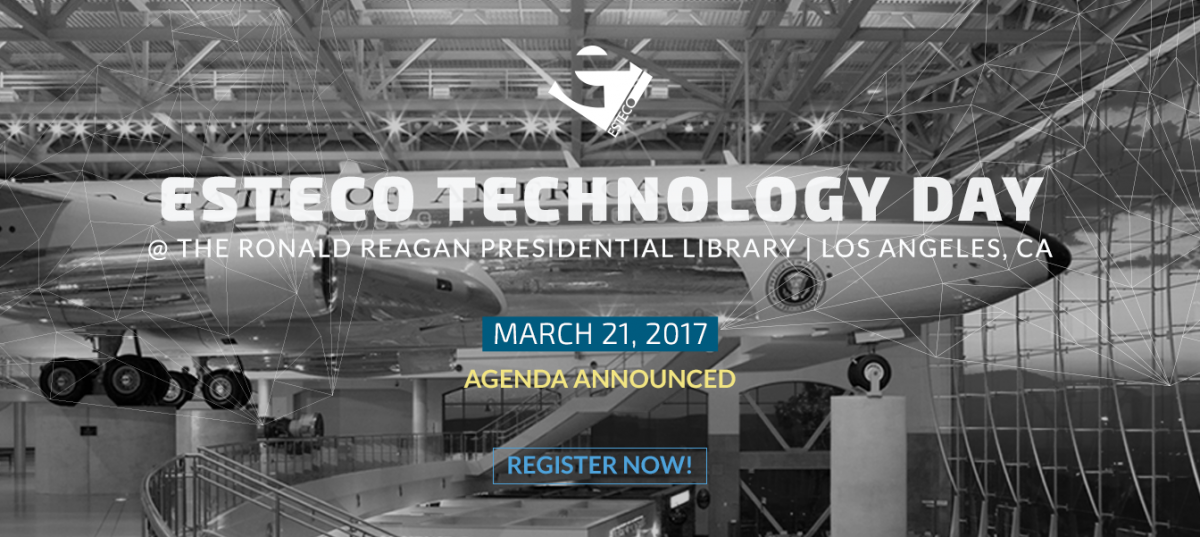 ESTECO Technology Day Agenda Announced
We are pleased to announce the full agenda of the inaugural ESTECO Technology Day, to be held at the Ronald Reagan Presidential Library, Los Angeles, on 21st March, 2017.
Along with the high-profile speakers from the aerospace and the automotive field, the event line-up will include presentations from ESTECO experts, who will provide a comprehensive insight into our technology's state-of-the-art features and forthcoming future developments.
Adam Wroblewski from the NASA Glenn Research Center, David Moseley from Lucid Motors and Darcy Allison from the Air Force Research Laboratory will bring along their industry perspectives, offering an insider's view on how some of the world's most innovative organizations are leveraging the ESTECO optimization technology to gain and maintain their competitive edge in an ever more complex environment where fast adaptation to change is essential for staying relevant.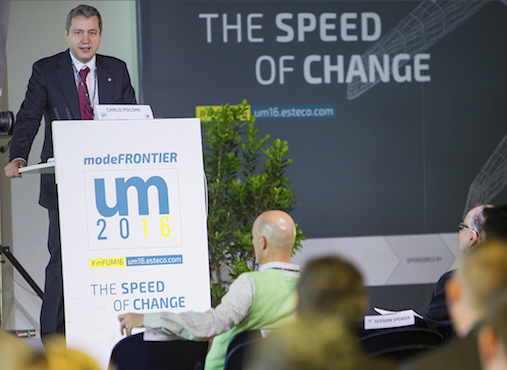 Carlo Poloni, president of ESTECO, will open the stage with an overview of the company's philosophy and goals, while the experts from our North American offices will go into depth on features, benefits and best practices of our technology.
In particular, Alex Duggan, Senior Application Engineer, will go through the advanced potential of ESTECO proprietary algorithms ?and will highlight how response surface methodologies (RSM) and distributed execution capabilities help speed up the design process. Adarsh Elango, Application Engineer, will demonstrate our cutting-edge tools for data visualization and analytics.
The ESTECO Tech Day will also provide an exclusive opportunity to learn about the next generation ESTECO enterprise platform, VOLTA, officially launched in February. Matteo Nicolich, Product Manager of Enterprise Solutions, will provide an overview of VOLTA - a revolutionary web-based collaborative environment that smartly orchestrates simulation data and multidisciplinary business processes, helping companies seamlessly leverage their enterprise engineering knowledge on a global scale and enabling them to create better products, faster.
The day will close with a tour of the historic Boeing 707 Air Force One 27000 used by several U.S. Presidents, as well as the opportunity to network while enjoying drinks and snacks. 
Views and opinions expressed by ESTECO are not necessarily shared by the Ronald Reagan Presidential Library and Foundation.