ESTECO Webinar | Introducing modeFRONTIER 2016
ESTECO is proud to announce the webinar introducing the new release of its desktop solution. modeFRONTIER 2016 enables multidisciplinary engineering practices to consolidate the specialized expertise spread among experts and streamline teamwork by allocating software resources where needed.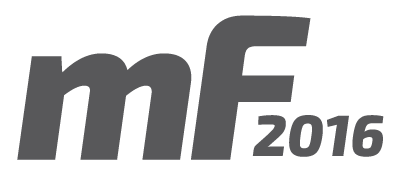 modeFRONTIER 2016 provides an innovative optimization environment with modular, profiled-based access. ESTECO's integration platform for multi-objective and multi-disciplinary optimization offers a seamless coupling with third party engineering tools, enables the automation of the design simulation process and facilitates analytic decision making.
Discover how the philosophy behind modeFRONTIER 2016 benefits your entire organization by reducing complexity, improving efficiency and cutting development time.
​​
DATE & TIME 
20th July 2016 | 4pm CET
>> See conversion in your timezone
PRESENTERS
Danilo Di Stefano
Product Manager | modeFRONTIER
Alberto Clarich
Manager | Engineering and Support Team
AGENDA
Overview on modeFRONTIER 2016:
The new user profiles
modeFRONTIER standalon modules > modeSPACE and modePROCESS
Improving users' optimization experience > new features supporting complex product development and streamlining designers' work