Integrated Optimization of Air Transportation Systems - Aircraft and Network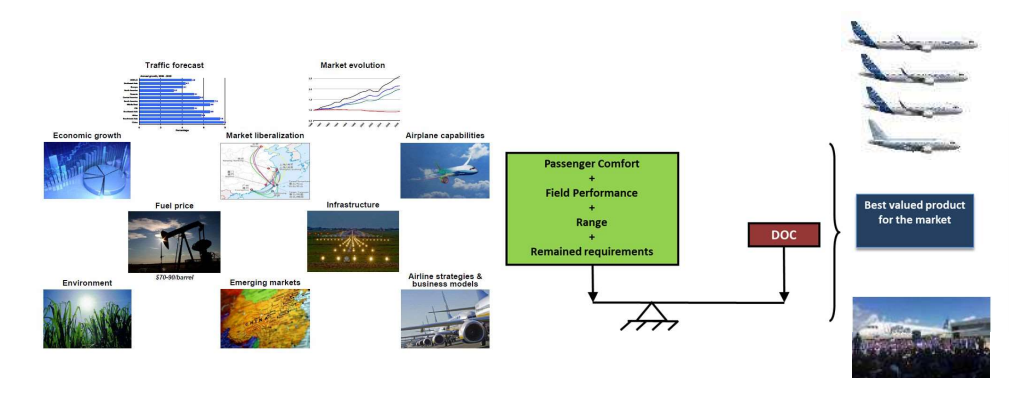 The main goal of this research project is the development of a Multidisciplinary Design Optimization (MDO) framework that incorporates a highly detailed airplane model and optimization of airline networks.
Two optimization approaches for aircraft and network-integrated designs were evaluated, according to airlines and aircraft manufacturers' objectives.
Main take-aways are:
1. Maximum Network Profit (NP) solution
Minimum network connections.
Bigger aircraft than Min DOC. Significant minimization of fleet investment (CAPEX).
Annual profit significantly higher than min DOC solution.
2. Maximum aircraft manufacturer´s NPV solution
Maximum network connections
Biggest Aircraft. Increased fleet investment (CAPEX) – Maximization of OEM´s profit.
However brings also high annual profits for the airline.