Land Rover BAR first team to claim second ACWS win
ESTECO congratulates Ben Ainslie and all the Land Rover BAR team for their second victory in the first leg of the America's Cup World Series, held in Muscat, Oman from February 27 to 28.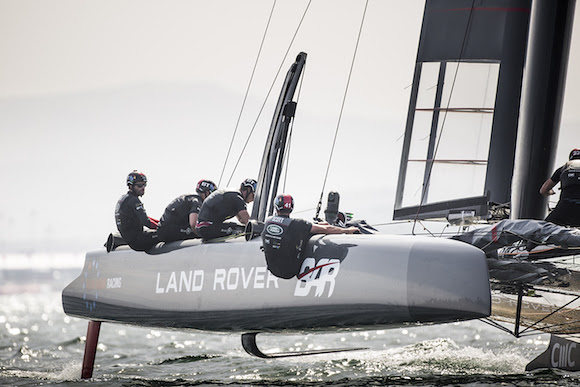 With the victory in Oman, Land Rover BAR, supported by ESTECO as a technical supplier, becomes the only team to have won two America's Cup World Series events to date.
Super Sunday saw the team come from behind in all three races to snatch victory by just two points from Oracle Team USA.
Having made its way onto the Series leaderboard, the team lead by Sir Ben Ainslie is now breathing down Oracle's neck, with just one point separating the two teams.
The team got double points for all three races and the tension was high - skippers were pulling the trigger early with multiple boats over the start line and twice Land Rover BAR was one of them. "It was an incredible all round performance", said Jono Macbeth ( Sailing Team Manager).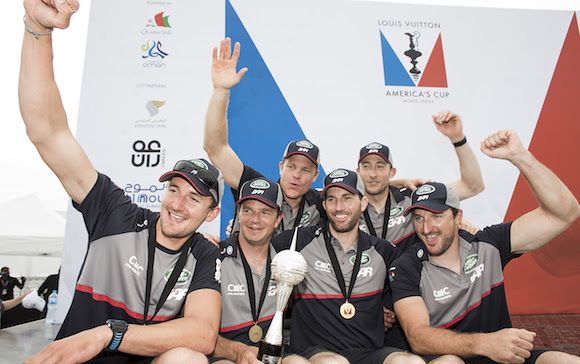 "The win is particularly important for us as a new team, some of the established teams have a track record and for us, we need to prove that we can compete at the top of this America's Cup fleet. I think that we are doing that" said Ben Ainslie (Skipper and Team Principal).
As a technical partner of the Land Rover BAR, ESTECO is proud to have contributed to the win and wishes the team all the best for the next race.