Lockheed Martin Overview of the AFRL EXPEDITE program
CHALLENGE - The EXPEDITE program seeks to advance multidisciplinary analysis and design optimization (MADO) technologies to obtain complex system level design problem solutions. Goals of the EXPEDITE program include performing comprehensive integrated MADO to produce solutions of operational interest, bringing time-domain design models into a computationally-efficient MADO design framework, and unifying multidisciplinary design teams that collaborate across geographic distances and technical disciplines. 
SOLUTION -  The MDO objectives for EXPEDITE are very challenging with HPC and geographically distributed computing elements that would be a challenge to any MDO framework and challenge both airframe and COTS tool capability. LM will be building an EXPEDITE model in ESTECO's modeFrontier and Volta products in parallel. The objective of this three-pronged approach is to guarantee that by leveraging the best technology of all three top MDO framework companies that the key objectives of EXPEDITE can be demonstrated.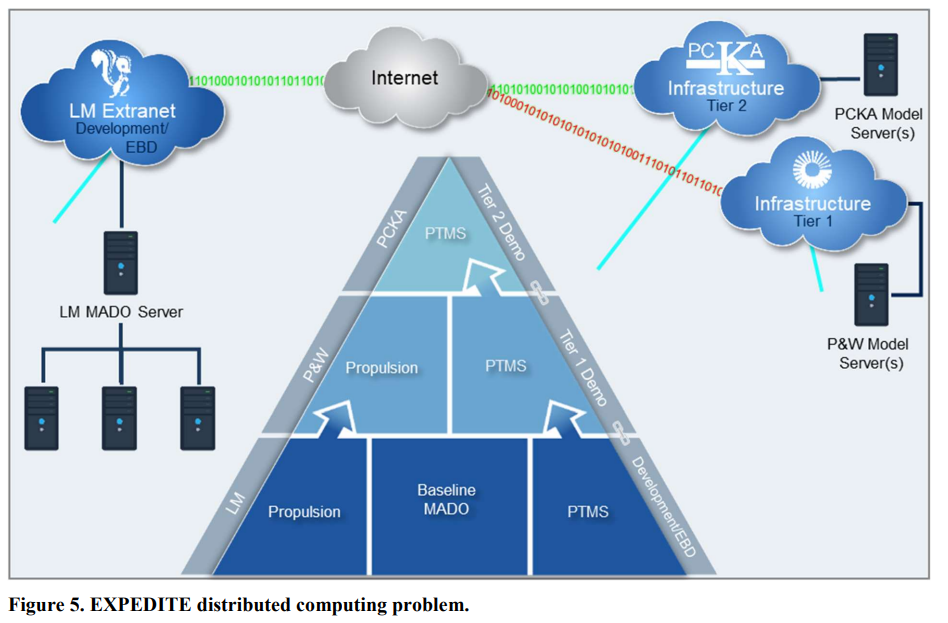 BENEFITS - EXPEDITE, while just finishing the baseline model development phase is already providing AFRL with insight on the challenges posed by this program, potential solutions, and technology insertion into ongoing development program.