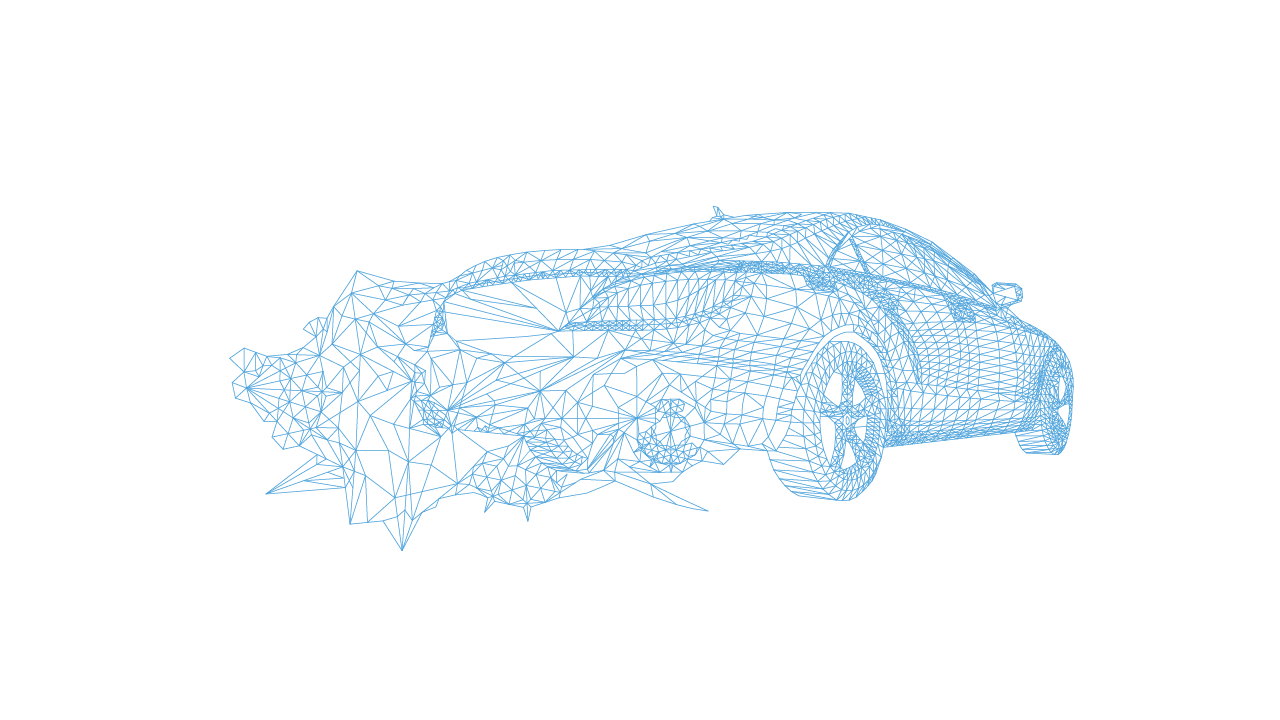 Reduce vehicle weight, increase fuel efficiency, validate autonomous driving systems, ensure optimal level of safety and comfort standards with ESTECO Technology.

 

Stringent environmental regulations, car model proliferation and design styling constraints, force OEMs to increasingly use simulation for design to save time and cost. Our process automation and optimization driven-design technology helps engineering teams to manage hundreds of interrelated design parameters, understand their interactions, and balance complex tradeoff while making decisions.
Featured Application of ESTECO technology in the AUTOMOTIVE & GROUND TRANSPORTATION INDUSTRY
Honda enhances pedestrian protection with modeFRONTIER

Honda employed modeFRONTIER software solution to find the optimal vehicle aluminum hood configuration in order to reduce pedestrian head injuries caused by car collisions.
A new collaborative MDO strategy for improving vehicle design at Ford

Ford Motor Company achieves streamlined, multi-user design process management by expanding its Multidisciplinary Design Optimization approach at enterprise level with ESTECO Collaborative web-based environment.
Bombardier uses modeFRONTIER to optimize high-speed trains

The application of the multi-objective optimization method to Bombardier high-speed trains leads to a highly competitive product, entailing both to energy efficiency and cost reduction, due to a lower traction power dimensioning.
Lucid Motors boosts electric vehicle performance with modeFRONTIER

modeFRONTIER has been used - together with other applications - to optimize the design of an inverter with the aim of enhancing efficiency and minimize failure rates.
Keeping it cool with modeFRONTIER

The Diesel Engine Development Department at BMW used modeFRONTIER to optimize engine parameters related to the cooling system and to support the validation steps for the newly updated thermal model.
Optimized Valvetrain System Boosts Two-wheeler Performance at Piaggio

The company's R&D activities focus mainly on reducing the environmental impact of its products and improving vehicle efficiency, performance and passenger safety. For many years now, Innovation & Research engineers have been using modeFRONTIER to achieve these design objectives.
BASF Catalysts solutions meet exhaust emissions standards with modeFRONTIER

BASF proprietary exhaust simulation models were integrated in modeFRONTIER software, with the aim of optimizing the operational parameters for accurate emissions prediction.


Reliability Analysis and Optimization of ADAS Systems

modeFRONTIER has been employed to assess the realiability of an Advanced Driving Assistance System , identifying which are the most relevant scenarios to be taken into account.