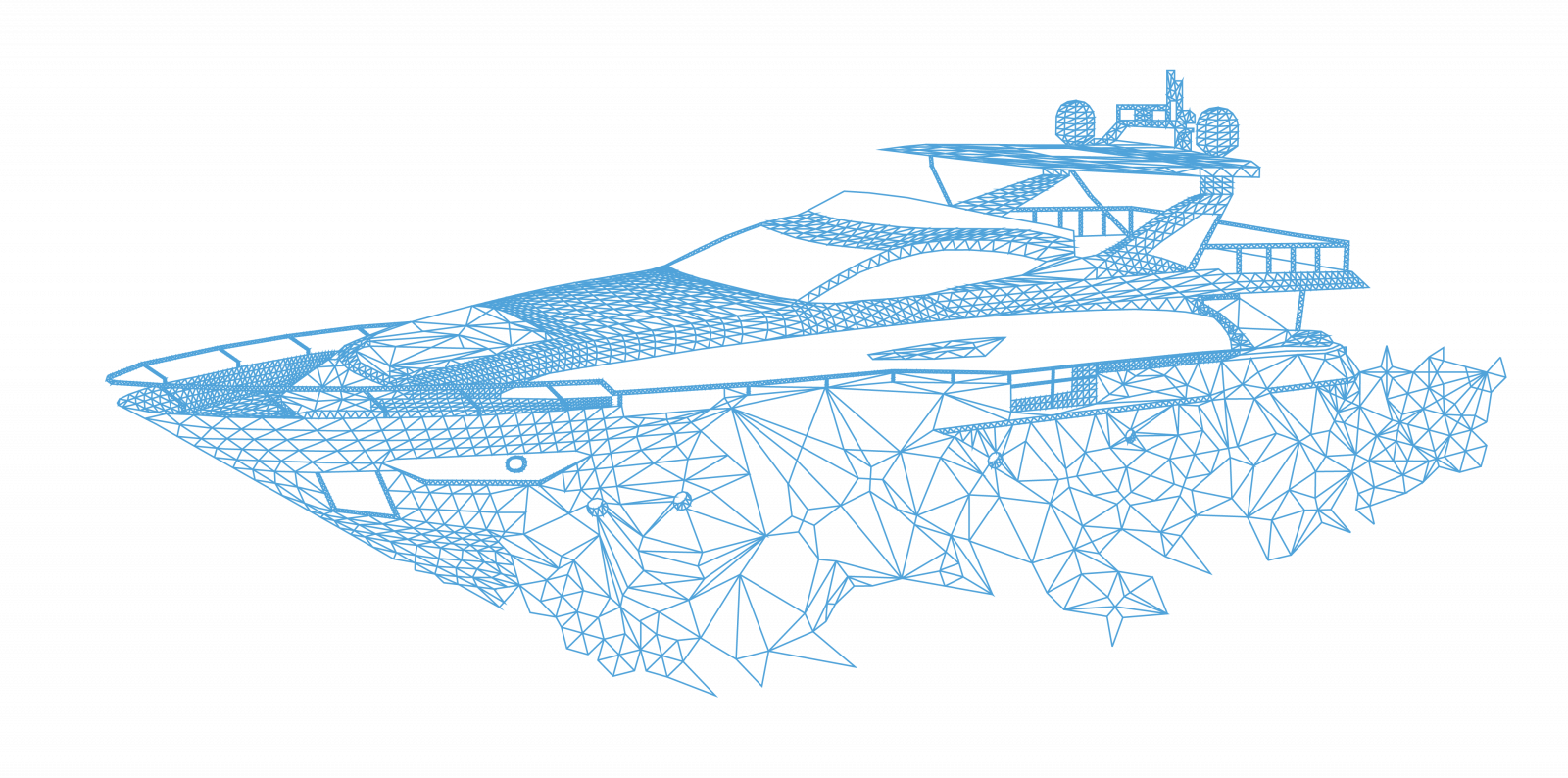 Our technologies enhance performance of safer, more resistant and less expensive vessels, ship components and offshore.

 

Customers' demand for high quality, quick delivery of innovative solutions and reliable concepts is a challenge in todays Marine and Offshore sector. As well, safety and environmental issues are driving the application of simulation technology. Our optimization driven design approach enables engineers to improve ship design with better stress distribution, stability and hydrodynamics.
Featured Application of ESTECO technology in the Marine & Off-Shore field
Faster than the wind: the optimization experience in the American's Cup Challenge

To ensure an integrated design approach from the earliest stages of the catamaran design process, Luna Rossa Challenge Team adopts modeFRONTIER as its automation and numerical optimization tool of choice in view of their campaign of the 35th America's Cup.
Azimut Benetti propels cruise speed with modeFRONTIER

The Naval Architecture and Marine Engineering Unit of Genoa University work jointly with DETRA Custom Propellers and Azimut Benetti's R&D Centre, using modeFRONTIER to optimize the design of a custom propeller for a high-speed Azimut Benetti 95 RPH yacht.
Petrobras designs the P-55 Offshore Platform using modeFRONTIER

Tackling the complex problem of multiple variables, constraints and objectives, as well as a desire for a rational approach to the design process, Petrobras turned to modeFRONTIER to help them with the optimization study.
Optimization of Compressed Natural Gas transportation Vessel: Gasvessel project

modeFRONTIER has been used to optimize the delivery of gas from the identified source locations to the target markets in different scenarios and geographical areas, providing to any project partner through the VOLTA web-based collaboration platform.
Integrating XFlow, WB-Sails and modeFRONTIER for olympic sail optimization

The webinar illustrates how the optimization process has been employed to enhance the shape of the sails for the Olympic sailboat classes designed and produced bt the Finnish company WB-Sails.
 

 

Reliability based robust design optimization of a free-fall-life-boat 

The webinar focuses on a reliability-based optimization method to statistically increase the safety of free fall lifeboats, which are typically used to evacuate passengers in oil platforms and large transport vessels.