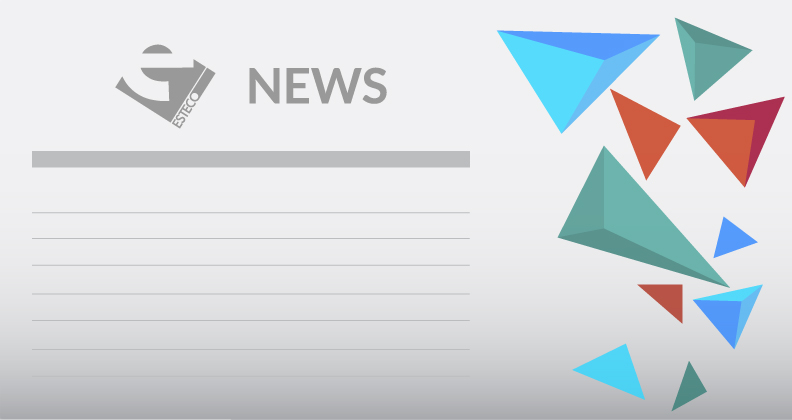 Ready, steady, AutoPilOPT! > New VOLTA and modeFRONTIER releases available
​​Discover the new versions of modeFRONTIER and VOLTA. Faster optimization and improved usability are the leitmotifs of our latest upgrades, once again confirming ESTECO technology as a leading optimization platform.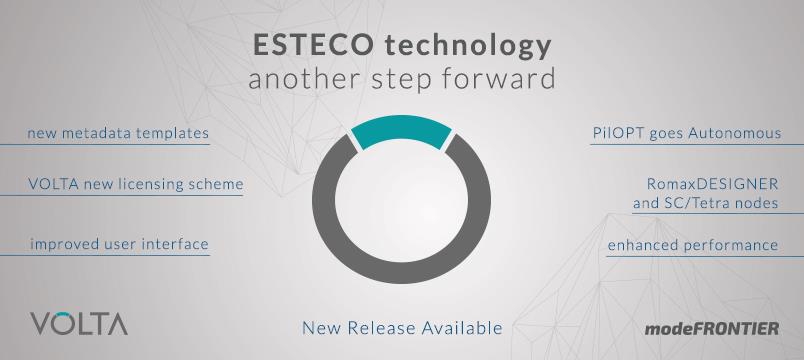 OPTIMIZATION-DRIVEN DESIGN
Regardless the amount of time available and your expertise level with
numerical optimization
, modeFRONTIER now facilitates your work with
a new way of using algorithms.

As of this release, you will be able to choose among Manual, Self-initializing and Autonomous algorithms for your optimization strategy. Along with the Manual, our traditional offer, we have now added FAST and Powell to the list of the algorithms able to run on their own - all you need to do is set the number of evaluations. Meanwhile, PilOPT is the first of our algorithms to go Autonomous. You just have to press Play to start it!
WHY GOING AUTONOMOUS
Clever precision
using problem analysis information to drive the optimization
 Easy to use technology
press start and go!
 
Save time and resources
The run stops when the Pareto does not improve further
pilOPT algorithm gets even better! >
A recent benchmark confirmed that the new and improved version of our pilOPT algorithm performs faster and uses less computational resources. Also, the new pilOPT is able to explore the Pareto Frontier more accurately than the algorithms it was tested against.
LEARN MORE
As of today, you will also have the option to enter your time limit in the Scheduler Run and any designs in progress will terminate accordingly before closing the session.  
LICENSING
VOLTA new licensing scheme > We have expanded our tiered licensing scheme to include new licensing options based on Access Levels. In this release, we have added a new access level -  Simulation User-targeted to people who run the processes created by domain experts. Now you can choose from three licensing options, Full User – for full capacity on the system, Light User – to experience visualization and Simulation User, and choose what works best for your company.
USABILITY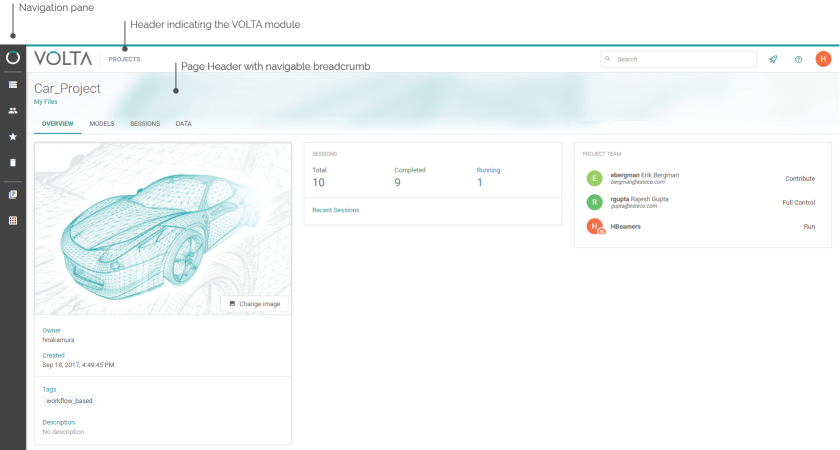 We have enhanced the
communication system between the two platforms
so you can now directly use a
modeFRONTIER
project to update its counterpart in
VOLTA
. modeFRONTIER can now recognize that a project in VOLTA and a locally saved project opened in modeFRONTIER are the same.
VOLTA UI updated the Navigation pane now slimmer and darker and improved findability by including the module in the Header and introducing a page header that lets you know your location in VOLTA at all times. 
PERFORMANCE
Increasing projects demands require faster responses, so we have
shortened the application startup time
of
modeFRONTIER
 as well as introduced the
Report,
a tool to record any unexpected behavior of our software to get your feedback quickly.  We have concentrated on increasing the level of synchronization between Dashboard tools in
VOLTA
and we have built on previous performance improvements and worked towards
speeding up page loading times, now improved by up to 20%.
DATA MANAGEMENT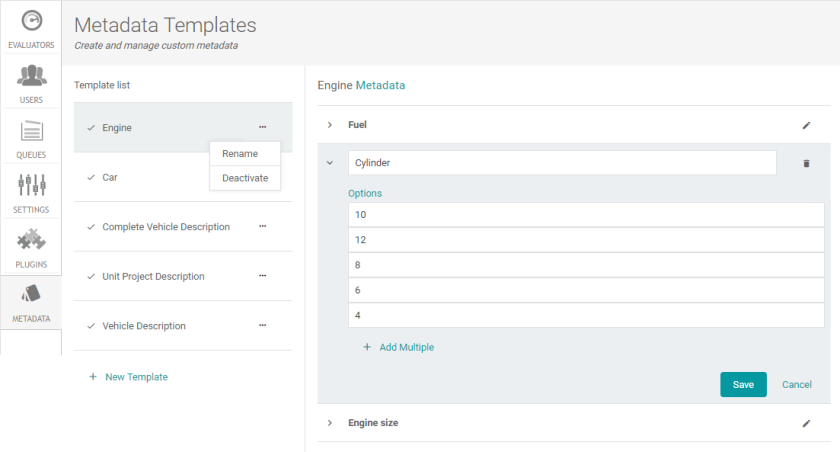 Metadata templates >
With the 
new metadata templates
you can provide a precise structure to your company's data, ensuring
uniformity and facilitating advanced searches
. The templates allow you to create a
logical grouping
of metadata options that help users to classify
VOLTA
items.
Advanced Search feature >
The
new Advanced Search feature
lets refine the search so that you bring up the exact data you need. You can narrow down your search based on metadata templates you have assigned to items. 
INTEGRATION & AUTOMATION
As of this release, 
RomaxDESIGNER,
the design software for mechanical and electro-mechanical drivelines across industries, and
SC/Tetra
, a general purpose thermo-fluid simulation software, are added to the list of 
modeFRONTIER
direct nodes. 
VOLTA
now supports
Oracle Database and MariaDB database
servers.