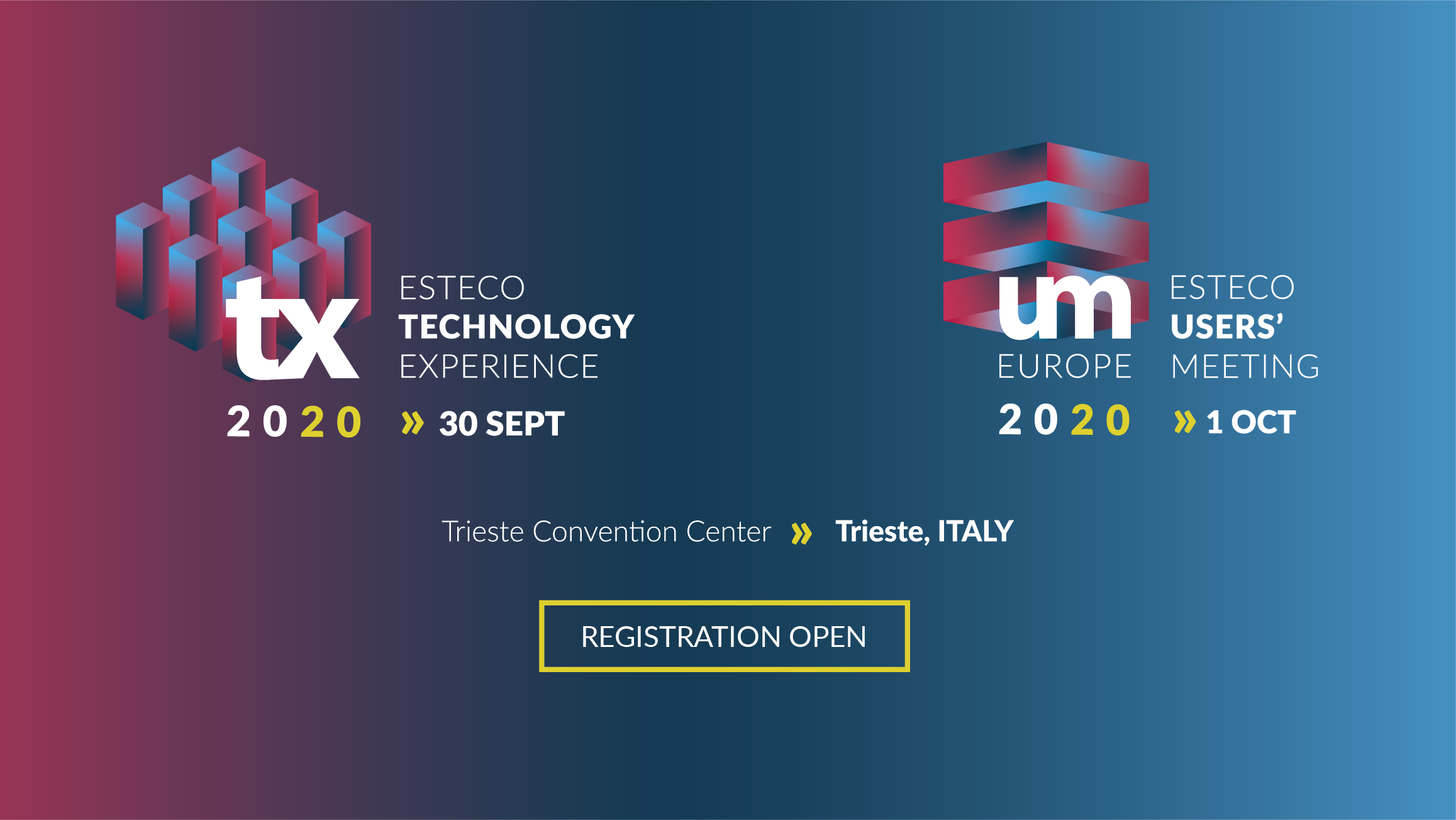 Registration open for ESTECO TX20 and ESTECO UM20 Europe. Get early bird tickets
Early bird registration for ESTECO TX20 and ESTECO UM20 Europe is now open.
One ticket, two events. Register now and attend the first ESTECO Technology Experience on 30 September 2020. Our new big event - which this year combines with the ESTECO Users' Meeting Europe on 1 October - turns the spotlight on our state-of-the-art technology, innovation drivers and vision for the future.
Get your ticket now and reserve your seat for both events.
The ticket includes access to over 40 talks, parallel sessions and the exhibition area. It's a great opportunity to meet our experts and developers and network with the growing VOLTA and modeFRONTIER community. As an ESTECO TX20 participant, you'll also enjoy a dinner in a regal setting by the Gulf of Trieste, Italy. 
The early bird rate expires on 15 May 2020. Secure your ticket now and dive into our optimization and simulation data management technology.