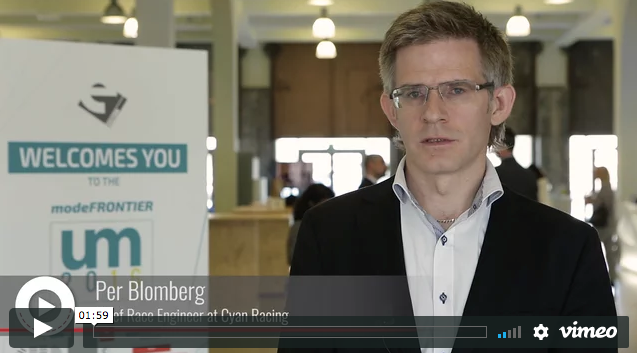 VIDEO | The Potential of modeFRONTIER at Cyan Racing
The 7th edition of our modeFRONTIER International Users' Meeting hosted Per Blomberg, Chief Race Engineer at Cyan Racing, the motorsport partner of Polestar (Volvo Cars). In his presentation, he described the Polestar optimization experience in the design of World Touring Car Championship (WTCC).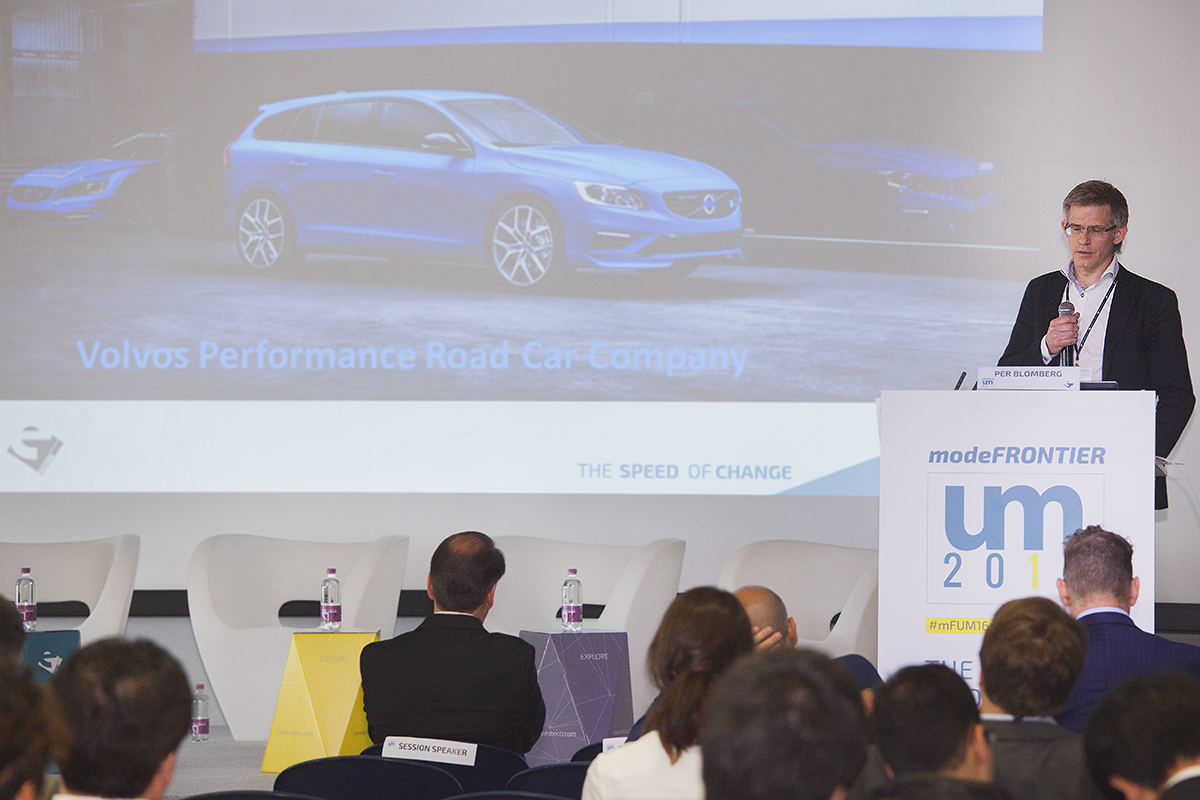 For the 2016 season, the company has developed the Volvo S60 Polestar TC1 which is a very exotic and powerful racing car. In order to optimize the aerodynamics of the Volvo race car, Cyan Racing has conducted a wind tunnel session where the DOE was derived with modeFRONTIER. 
"The thing that I like most in ESTECO technology - says Per Blomberg - is the possibility to use not only other softwares that you can run through modeFRONTIER to optimize something, but you can also run it together with physical experiment" .
In this video Blomberg, want to highlight the most helpful aspects of modeFRONTIER. Watch this video and see how optimization is the key to design faster racing cars.