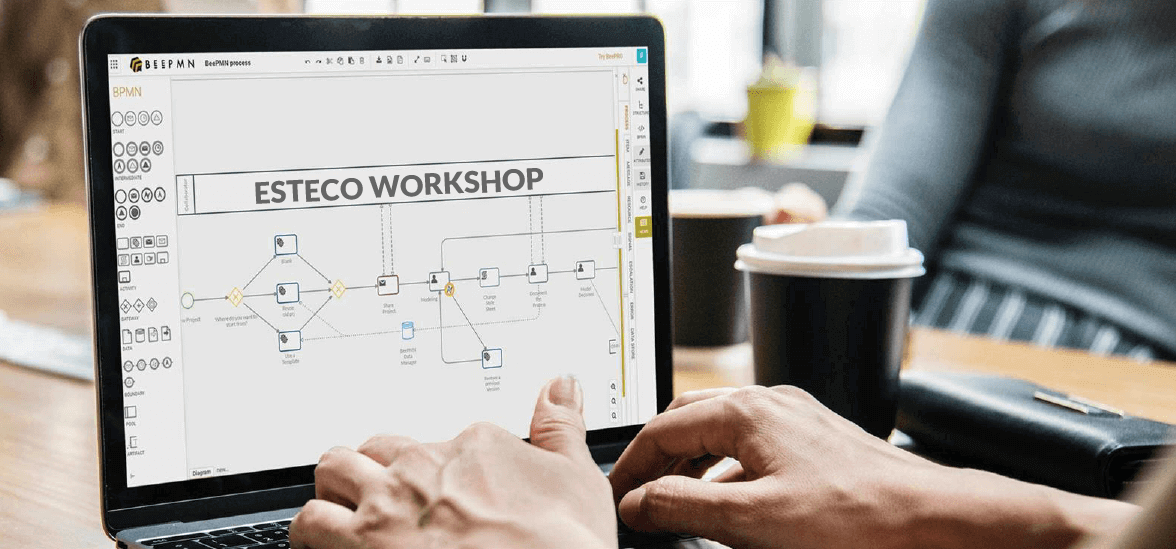 Workflow Modeling for collaborative engineering - BeePMN Workshop at International CAE Conference
ESTECO presented a workshop on Workflow Modeling for Collaborative Engineering in the framework of the 34th International CAE Conference, to be held in Vicenza, Italy on 9 October.
With rising product complexity and growing use of simulation, engineering design processes are becoming more and more complex, while the time from concept to market is shrinking.
To satisfy the needs of the fast-changing market and stay competitive, engineering organizations need to adjust fast. Boosting process efficiency is key for staying on top, and Business Process Modeling, with tools like BeePMN by ESTECO, is an important part of the solution.
During this event focused on the role of simulation in Industry 4.0, we introduced how Business Process Modeling can enhance collaborative engineering.
Run by the BeePMN team and by the expert staff of ESTECO, this session demonstrated that workflow modeling has become a fundamental best-practice to quickly develop the high-quality, complex products necessary to compete in today's rapidly changing markets.
The workshop is divided into two parts, with an introduction to Business Process Modelling and its possible applications, and a section on workflow modeling for Collaborative Engineering with some practical examples.