Model Based System Engineering: From Requirements to Performance Optimization using SysML and modeFRONTIER
CHALLENGE - Appliances are expected to perform at higher levels due to increased regulatory requirements, greater connectivity, and greater competition in the marketplace.  Quick delivery to market in a predictable time is needed to win with consumers before competitors do.  Large global companies have to control parts proliferation to create global leverage.  These are just a few of the reasons Whirlpool Corporation is taking a model-based System Engineering approach to managing the complexity of designing appliances by using the SysML modeling language. 
SOLUTION -  The SysML model provides the description for requirements, functions, behaviors, and structures of any physical and software solution. Engineers from Whirpool Corporation integrated the SysML model with modeFRONTIER performance models. This integration was key to unleash the power of architecture management and to empower the system performance optimization of different solutions, while showing that requirements are satisfied.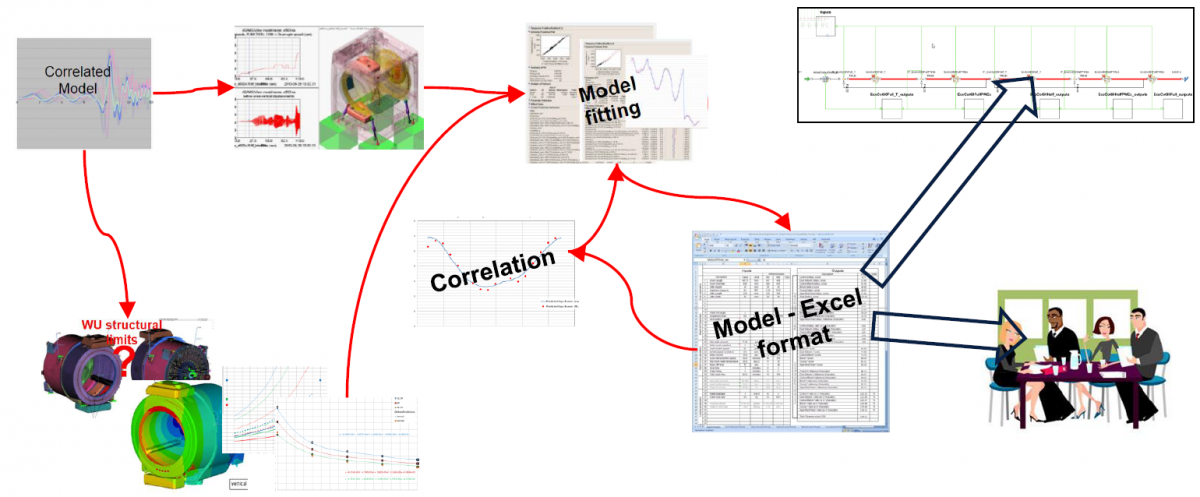 BENEFITS - Coupling modeFRONTIER to SysML adds value within the organization as it more tightly couples subsystem development and performance predictions. It also facilitates a systematic use of system performance predictions within the planning and requirement decomposition phases.