Acoustic characterization and modeling of an automotive floor carpet by combining modeFRONTIER and MSC Actran
CHALLENGE - Vehicle acoustics is one of the most important aspects in quality perception in the automotive industry​. New materials are being developed especially for the airborne path, in order to insulate and absorb acoustic noise. However, their main physical properties are not known and are also characterized by great variability. The aim of this paper is to show the characterization process of an automotive front floor carpet. 
SOLUTION - To be able to properly simulate behavior of porous materials, absorption capability has to be measured with a Kundt's tube. First, a measurement campaign was performed to determine the absorption coefficient for a set of samples. A statistical approach was chosen because of difficulties in cutting the samples. An FE model was created in Actran to numerically predict the absorption coefficient of the floor carpet. By combining modeFRONTIER and Actran, a very good numerical representation of the complex material was reached. ​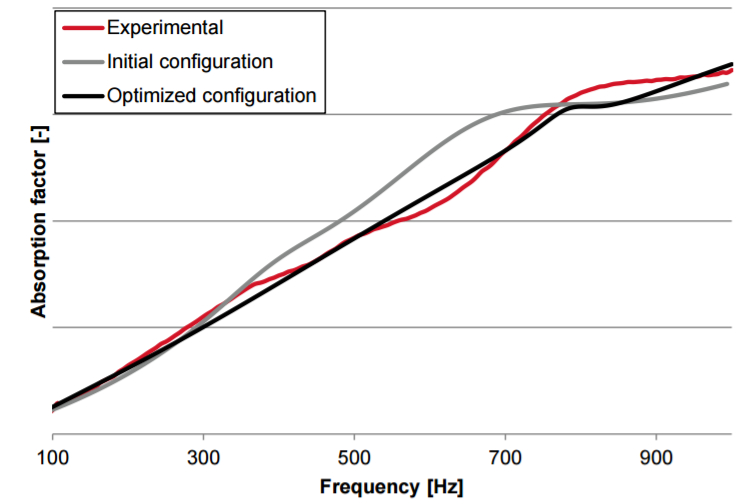 BENEFITS - The optimization process was set up in modeFRONTIER, with substantial time saved thanks to its automation process. Polyurethane and needle punch felt were examined. Results show an 800Hz difference in frequency. It is determined that porous materials need to be characterized due to their continuous evolution. ​