Aero Optimization of Volvo S60 WTCC Race Car
CHALLENGE - This presentation demonstrates the aero configuration of the Volvo S60 motor vehicle for the 2016 World Touring Car Championship Season. Cyan racing is the official motorsport partner to Polestar that builds, develops and runs the Volvo S60. Maximizing performance in WTCC is complex due to the format of the championship with constant variety in tracks and limited track time. Therefore, prior experience is limited and there is limited time for actual testing at the event,  and the target is to define a suitable setup before the event to enable a good starting point.
SOLUTION - Cyan racing has chosen modeFRONTIER to optimize the Volvo S60 WTCC race car. modeFRONTIER was used to control the test sequence of the experimental wind tunnel test. Aerodynamic coefficients retrieved from the wind tunnel after each run were imported to the modeFRONTIER designs table. Simulations were done in Lap Time Simulation software (LTS) in order to find the optimal combination for the aero coefficients (and its related vehicle parameters).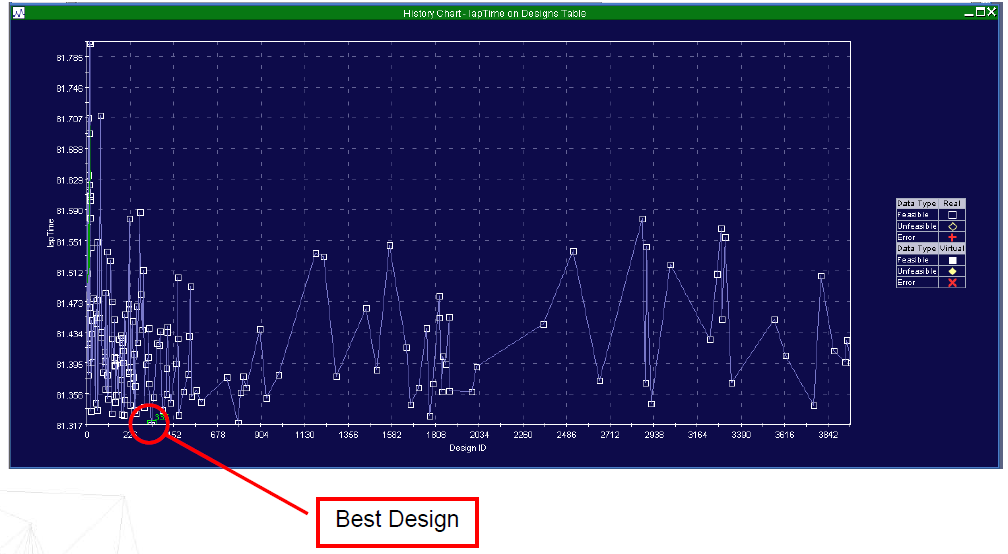 BENEFITS - The use of modeFRONTIER in the aero optimization process of the Volvo S60 resulted in optimal solutions. The best solution was verified in LTS to check validity and verified in an on-track physical test. The total analysis time for one circuit took approximately 2 hours.