Automated Deployment of System Models via Functional Mockup Interface with Excel and modeFRONTIER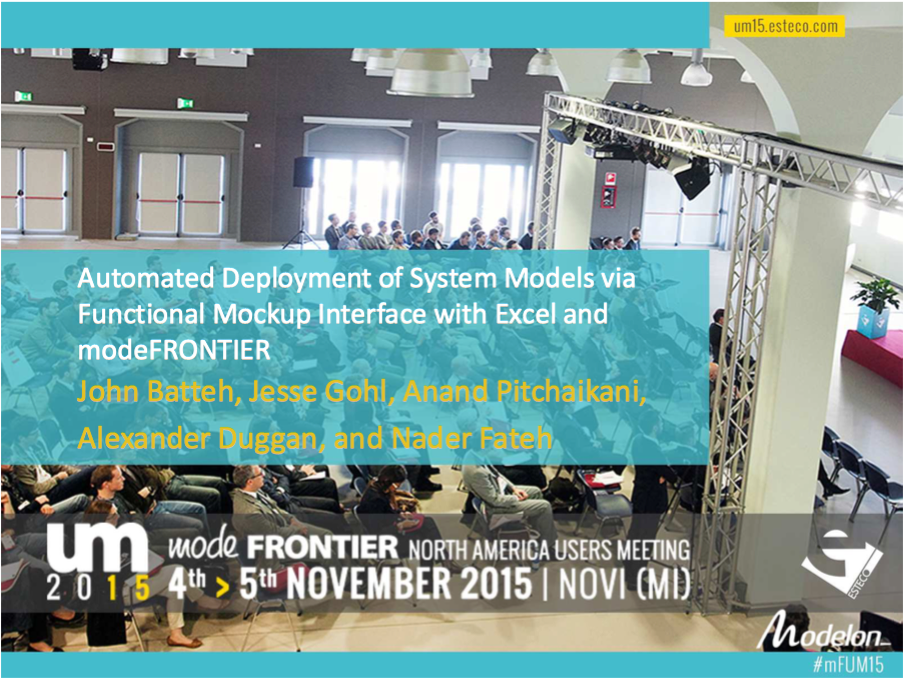 Functional Mockup Interface (FMI) is a tool independent standard to support both model exchange and co-simulation of dynamic models. With rapid adoption by over 75 tools since the standard was first published in 2010, FMI is a key technology that is driving both a technical and business model innovation in the CAE space.
This presentation provides a brief overview of FMI with a focus on end-user value and demonstrates a method for automated deployment of system models in Modelica as simulators in Microsoft Excel using Functional Mockup Interface (FMI) and FMI Add-in for Excel.
Using existing interfaces, integration with modeFRONTIER is demonstrated and exercised with several different example system models in different physical domains to highlight the range of applications and types of analyses that can be covered with the automated toolchain. This toolchain can be applied to any FMU and streamlined with automation enabled by the supporting annotations.
The sample applications include model correlation with an HIV virus dynamics model, hydraulic crane optimization, heat exchanger robust design, and hybrid vehicle electric range fleet population estimation.