The Birmingham Canal Navigation Challenge
CHALLENGE - Win the Birmingham Canal Navigation Challenge, in which boats have 24 hours of continuous cruising to accrue points awarded on the basis of locks used, miles traveled and remoteness of the canal and locations visited.
SOLUTION - Excel was used for the coding of the canal network (route definition using of vector of routing decisions) and the automatic counting of points scored from each chosen route, whereas the optimization was performed with modeFRONTIER to find the route yielding most points and ending the cruise at a desired location.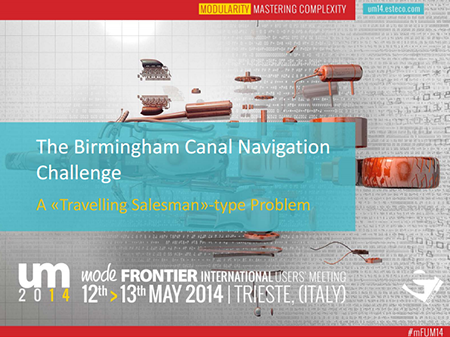 BENEFITS - The route identified by modeFRONTIER proved to be effective and perfectly judged exactly as predicted by the optimization algorithm. In fact, the boat that followed this route won the Challenge by a significant margin.