Composite Material Multi-Objective Optimization Using Ansa, mETA and modeFRONTIER
CHALLENGE - Find the optimum composite design of the Formula 1 car front wing by reducing its weight and drag at high speed while respecting stress and displacement constraints.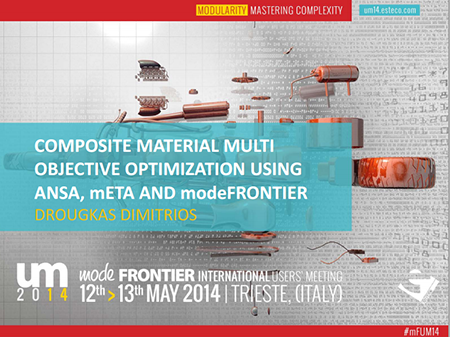 SOLUTION - After determining the optimal distribution of composite material layers, a modeFRONTIER genetic algorithm identified the best combination of design variables and yielded the lowest wing weight and the smallest angle of attack. 
BENEFITS - modeFRONTIER workflow automation and optimization capabilities enabled engineers to integrate with ANSA and mETA software and reduce the weight by 27.4% and the angle of attack by 2.5%, thereby significantly improving the drag coefficient.