Computational transport phenomena in bioprocessing
A variety of transport phenomena can be found in bio- and food engineering, and can be usefully studied to analyze and improve existing processes or pursue innovation. A vast body of fundamental and applied research is presently available, and many approaches have been proposed so far, but a simplification of these approaches may contribute to a broader comprehension of the intimate workings of food processes. Affordable solutions of a variety of models based on PDE differential equations have been made possible by the development and availability of robust and efficient Computational Fluid Dynamics (CFD)codes to realize a flexible computing workplace.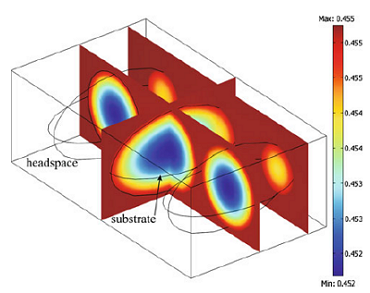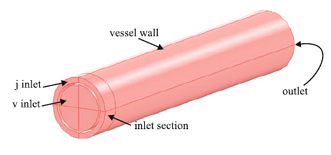 In particular, solutions of mechanical force, pressure, temperature, and/or velocity distributions, which act as driving forces of the transport phenomena of momentum and energy can be addressed to infer their influence on bio-substrates, processes or even industrial plants. In this paper the application of such an approach is presented, together with some typical case studies of bio and food processes. With the present approach, the integration of the governing PDEs has been complemented by using the design environment modeFRONTIER in which a SIMPLEX multi-object optimization routine is exploited to form the optimal kinetics assembly, or design constraints.
Heat treatment is the major preservation mechanism that can be applied by the bio and food industry, to destroy microbial andenzyme activity and render products commercially sterile. Developments in processing technology aim to reduce the damage to nutrients and sensory components, such as with the direct steam injection (DSI), which can be modelled by CFD to show the direction for improved energy and functional efficiencies.