Engineering success in the America's Cup
CHALLENGE - America's Cup, a world championship match race between yachts, started a new era that presents new design challenges in engineering. The yacht team Land Rover Bar uses various technical tools for making improvements, such as CFD, performance simulation, hydro-foil design, among many others. New optimizations are defined and carried out to find optimal design solutions. For the 35th edition of the Cup in 2017, foiling catamarans powered by rigid wing sails will be used.
SOLUTION - One optimization example is a platform structural response with design variables being additional material (section properties). Constraints are deflection, material stress, failure indices and local and global buckling. Chosen tools are the NX advanced simulation (model pre and post-processing), NX Nastran (structural solver), and modeFRONTIER (NX/NX Nastran integration nodes) optimization software. Another case is the optimization of a wing-flap, with constraints being the same and tools as well, with the addition of STAR CCM+, a CFD solver.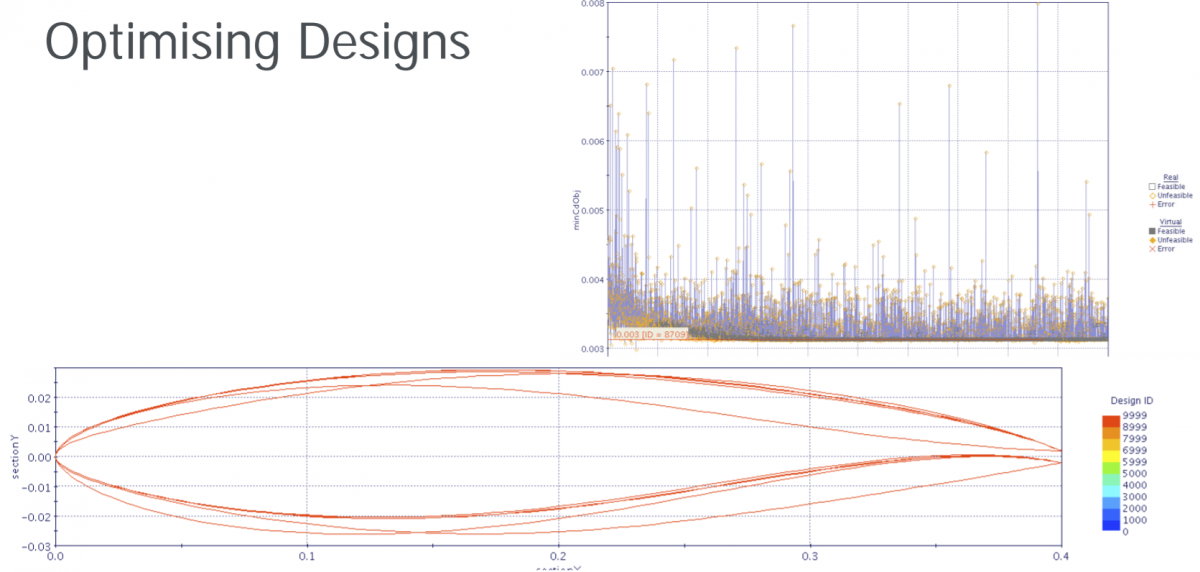 BENEFITS - Current analytical and optimization methods are carried out by the optimization software modeFRONTIER in order to create more efficient designs. The aim of achieving better performance is reached with valid results.