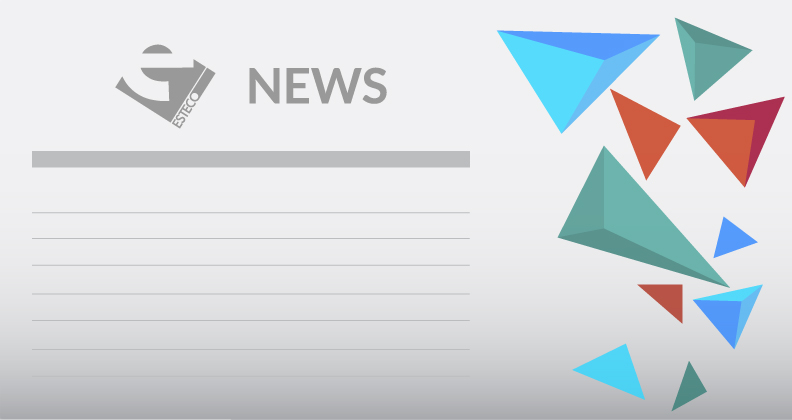 ESTECO modeFRONTIER 2016 NOW AVAILABLE!
​​​With the modular, profile-based access to the innovative optimization environment, the new release supports visionary companies in their product development process.
​ESTECO announces the release of modeFRONTIER 2016 that enables multidisciplinary engineering practices to consolidate specialized expertise and streamline teamwork by allocating software resources where needed.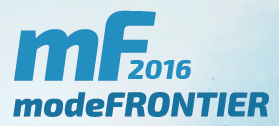 The philosophy behind modeFRONTIER 2016 benefits your entire organization by reducing complexity, improving efficiency and cutting development time. Depending on the step of the engineering problem at hand, it is now possible to access different functionalities within the same installation through dedicated modules (modeSPACE and modePROCESS) or directly in modeFRONTIER, according to the profile of the user. 
"Our customers are the forefront of innovation, often leading the market with their product development strategies. modeFRONTIER 2016 addresses the entire design workflow: by orchestrating best-in-class simulation tools, it streamlines design iterations and lead engineers to new, enhanced solutions"
Danilo Di Stefano, Product Manager - modeFRONTIER
While offering a new User Experience , the new modeFRONTIER 2016 includes advanced tools to address the most sophisticated tasks involved in the design optimization practices: the Sensitivity Analysis tool, the RSM Evaluation Chart and the improved RSM wizard offer an environment tailored to effective design space exploration. New capabilities for project complexity handling include the dedicated panel for workflow setting (Workflow Global Properties), the Design Space Node, the improved Subprocess Node and many more.
ESTECO experts are waiting for you to explore the new modeFRONTIER 2016 with very exciting webinar series. Select your topic and register now!
​

​​
> NEW WEBINAR | INTRODUCING modeFRONTIER 2016
ESTECO is proud to announce the webinar introducing the new release of its desktop solution. Danilo Di Stefano, modeFRONTIER Product Manager, and Alberto Clarich, Manager of the Engineering and Support Team, will introduce the innovative user profiles, the newly released standalone modules and the new features supporting complex product development and streamlining designers' work.
 
WEDNESDAY JULY 20th - 4:00 PM (CET)
SAVE THE DATES > AUTUMN WEBINAR SERIES