ESTECO WEBINAR | RELIABILITY BASED ROBUST DESIGN OPTIMIZATION OF A FREE-FALL-LIFE-BOAT
ESTECO and BETA CAE Systems will host a joint webinar on July 12th2017, presenting a reliability-based robust design optimization application to a Free-Fall-Life-Boat.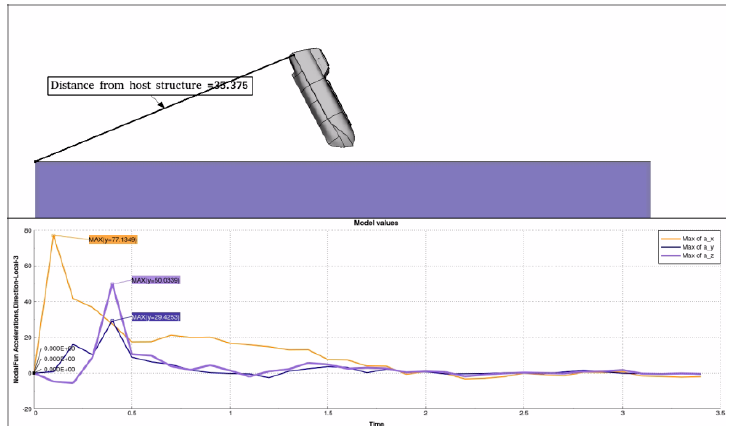 On July 12th 2017, ESTECO will host Dimitris Drougkas from BETA CAE Systems who will demonstrate the advantages of the integration of their software in the modeFRONTIER multi-objective design environment for a reliability based optimization of a free fall lifeboat. 
The webinar focuses on a reliability-based optimization method to statistically increase the safety of free fall lifeboats, which are typically used to evacuate passengers in oil platforms and large transport vessels.
 
ANSA software is used to morph the free fall lifeboats mesh by editing its shape and its initial position, and modeFRONTIER is used to automate the simulations performing an optimization under the uncertainties of the operational parameters.
APRIL 12th 2017
4PM CET
See conversion in your timezone
PRESENTERS
Dimitrios Drougkas
Customers Service
BETA CAE Systems S.A
 
Alberto Clarich
Technical Manager
ESTECO
AGENDA
Focus on the following topics:
Overview on ESTECO and its technology
Presentation of BETA CAE Systems
Focus on the integration capabilities of modeFRONTIER, ANSA and META with highlights on morphing and optimization-related functionalities 
Real word case:"Reliability based robust design optimization of a free fall lifeboat"
Q/A Session 
About BETA CAE SYSTEMS   
BETA CAE Systems is a private engineering software company committed to the development of state of the art CAE software systems that meet the requirements of all simulation disciplines. The company's products, the ANSA pre-processor/ EPILYSIS solver and META post-processor suite, and SPDRM, the simulation-process-data-and-resources manager, hold a worldwide leading position across a range of industries, including the automotive, railway vehicles, aerospace, motorsports, chemical processes engineering, energy, electronics, heavy machinery, power tools, and biomechanics.