Faster than the wind: the optimization experience in the America's Cup Challenge
To ensure an integrated design approach from the earliest stages of the catamaran design process, Luna Rossa Challenge Team adopts modeFRONTIER as its automation and numerical optimization tool of choice in view of their campaign of the 35th America's Cup.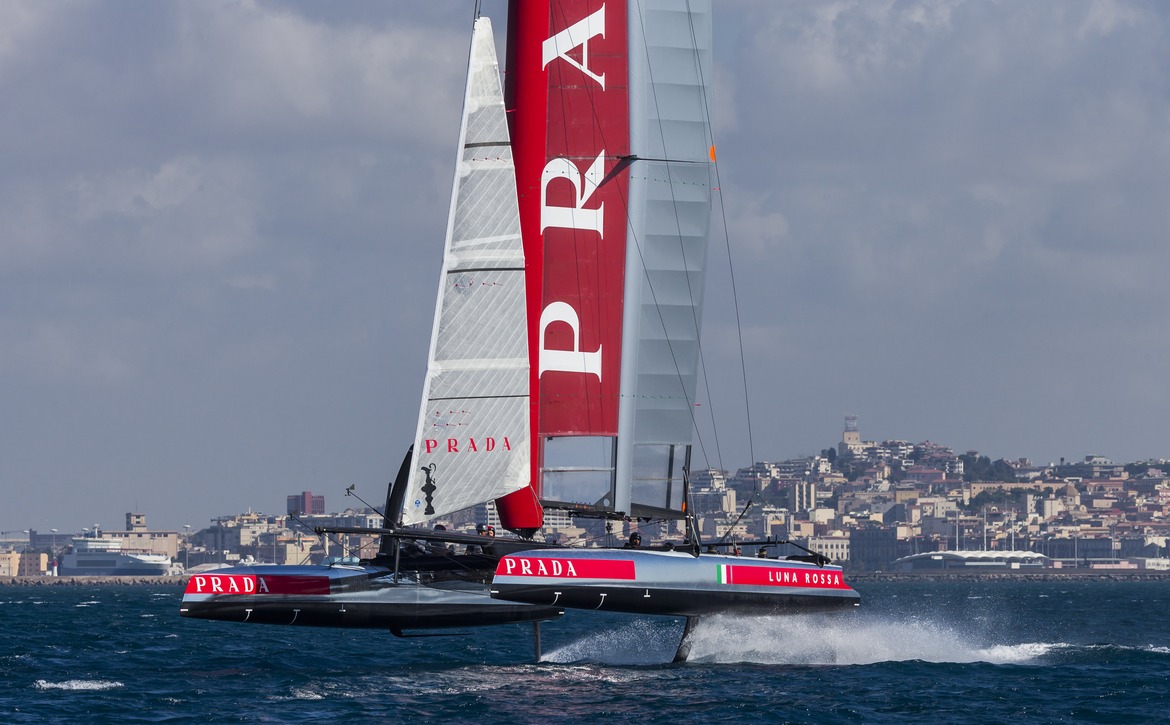 In the first stage of the design process the team decided to focus on the hull, a crucial element in the design of the boat, starting with the hydrodynamic analysis, considering the displacement and skimming modes.
The automatic process, developed using modeFRONTIER, enabled us to use up to 400 cores for each design, significantly reducing the computational time from 10 hours to about 40 minutes.Michele Stroligo, CFD Analyst at Luna Rossa Challenge
The other major task of the design program at Luna Rossa Challenge was to maximize performance during in foiling mode. The optimization workflow for the foil was built by integrating a Rhino 3D/Grasshopper model to generate the parametric 3D geometry; a CFD code (Panel code/ Ranse) then evaluated the hydrodynamic performance.
modeFRONTIER gave Luna Rossa Challenge specialists four key advantages: the automation of the design processes, the seamless integration of the software chain, the effective exploration capabilities of its proprietary algorithms and – boosting the efficiency of the whole simulation process - the flexible handling of distributed computing resources.