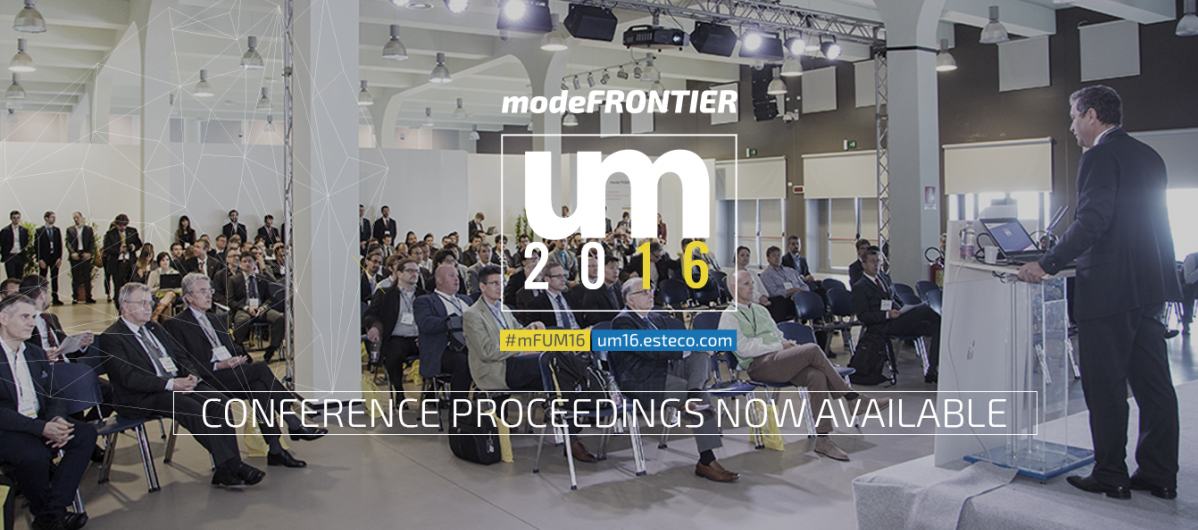 modeFRONTIER UM16 Proceedings now available!
We are pleased to announce that the modeFRONTIER International Users' Meeting 2016 proceedings are now available in our resource center.
With 38 presentations given last May in Trieste (Italy), the conference proceedings cover engineering stories from several industrial sectors. Skim the abstracts and learn how innovative customers and partners used our design optimization technology to gain and maintain leadership in their respective fields. 
With 47 speakers, 3 parallel rooms, a roundtable focusing on MDO and the launch of the new ESTECO Academy Design Competition, the 7th edition of the modeFRONTIER International Users' Meeting confirmed its reputation as a leading forum for sharing innovative optimization applications and techniques.