Optimization of a single-stage double-suction centrifugal pump using different Response Surface methods
CHALLENGE - The ACCUSIM project was created to develop reliable, high fidelity methods for accurate predictions and optimization of hydro-machinery and marine propellers​. Here a double-suction centrifugal pump is optimized with the objective of maximizing its hydraulic efficiency. Moreover, different RSM (response surface methods) are compared with regards to pump efficiency, in order to reduce cost.
SOLUTION - This optimization methodology uses software modeFRONTIER for its genetic algorithm, coupled with the CFD simulation software ANSYS. The objective is the maximization of pump efficiency by modifying the impeller geometry with the consideration of 10 variables. With Latin hypercube DOE and modeFRONTIER's MOGA II, the five most influential design variables for this particular case are chosen.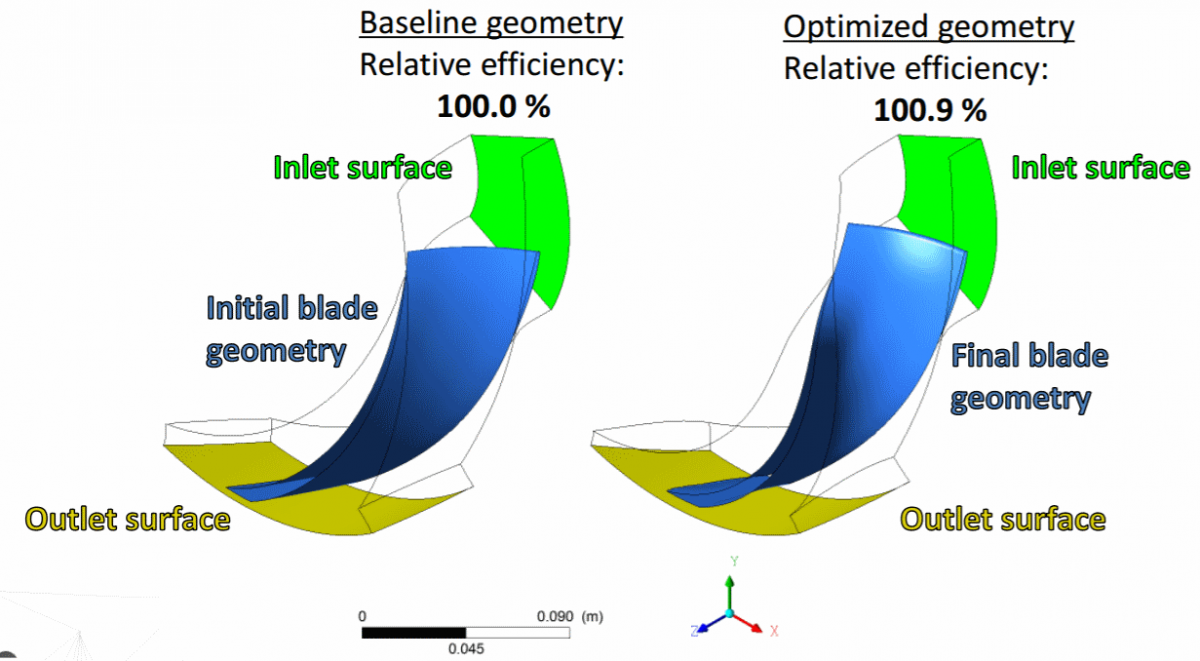 BENEFITS - Results show relative efficiency increased by .9% in the optimized geometry. Prediction improved by increasing the number of initial (CFD) designs and by building/training the metamodels on only the most influential design variables. For a set with 200 designs, the STEP, built on 5 most influential input design variables, seemed as a potentially applicable metamodel for virtual optimization.