Optimization of a Wildfire Emergency System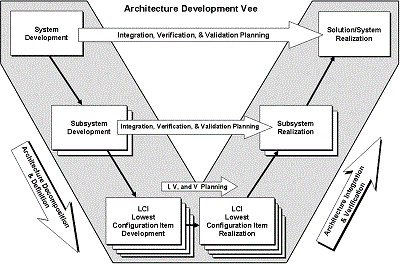 This case study analyzes the benefits of integrating modeFRONTIER and exploiting its automation and optimization tools for developing complex systems design and deployment.The System Engineering discipline relies on a series of organized steps and procedures which shape the whole System Engineering Process. The macro-steps composing this process are the "Definition and decomposition" of the problem, the "Implementation" of the software/hardware system and the "Integration and recomposition" - i.e. testing and validation - phase.The application of modeFRONTIER proposed for the Wildfire Emergency System shows that the multidisciplinary platform can support both the implementation and the validation steps of the process.
modeFRONTIER supports the emergency management system at two different levels:
- At sub-system level: Coupled with labVIEW, thanks to the direct integration node, it integrates hardware and software enabling the efficient management of the Sensor Network detecting the source and the size of fire; the combination with labVIEW allows also to monitor and control the Unmanned Aerial Vehicle used to monitor and report wildfire position and extension;
- At system level: modeFRONTIER environment is exploited to enhance the performance of an Emergency Coordination Center for wildfires, in charge of coordinating 11 departmental operation centers by determining the optimal resources allocation among them and minimizing the time for the resources to arrive in each center.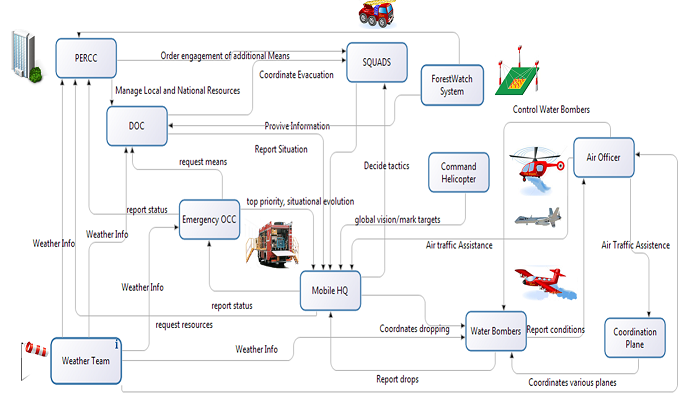 This application of modeFRONTIER was presented at the 2012 edition of the INCOSE International Symposium and was part of the Tool Vendor Challenge track of the conference.