Parameterization and Multi-objective Optimization
CHALLENGE - This thesis was written as a part of SuPLight, a multidisciplinary EC research project. The main objective of the project is to provide sustainable lightweight industry solutions based on wrought alloy aluminium. This thesis aims to develop new methods and concepts that can be used by the industry. The objective is to generate a guide that may simplify the optimization process for future parts and that might highlight some of the most common questions.
SOLUTION - This thesis studies the overall process regarding optimization of a control arm in a car. The overall goal is to reduce weight by 10 % while maintaining the same stiffness. The most suited design expressions are chosen to ensure the best possible outcome of the optimizations. When the optimal parameterization strategy is chosen, an automatic optimization in the internal optimization module in NX is done to verify if the criteria related to model parameterization was met. This generated weight savings of 2,67 %, a good result. The optimization workflow was completed within modeFRONTIER. Five different algorithms were tested in modeFRONTIER with default preferences and benchmarked against each other. This was done as a way to determine their efficiency with no prior information that could help the efficiency of the algorithms.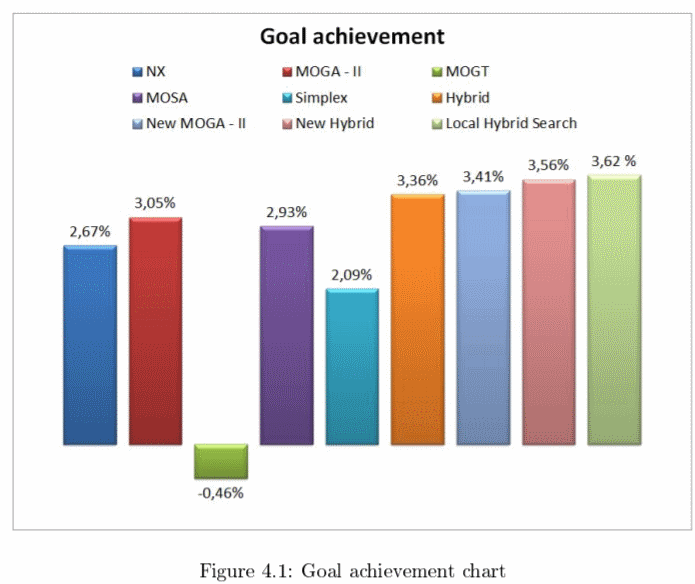 BENEFITS -  Table 4.1 shows that both MOGA - II and Hybrid performs well. Hybrid generates better results at the expense of more time used computing (in the initial run). From the additional optimizations, Hybrid gives a better result than MOGA - II in almost half the time. The best result generated weight savings of 3,56 %, which was produced by the Hybrid algorithm.