Research and Development Ensuring Innovation - BeePMN
Research and development  has always been considered the best route to create and improve effective products at ESTECO. This presentation on ensuring innovation demonstrates the ongoing research conducted in internal and external projects with particular focus on the BeePMN project.
BeePMN is a project born from the ESTECO Research and Development team.​ It is a free web-based platform for editing and executing BPMN processes, granting users the ability to store diagrams, collaborate in real-time, model with ease, and import examples.The recently released beta version includes a workflow editor and comes with support for the user community.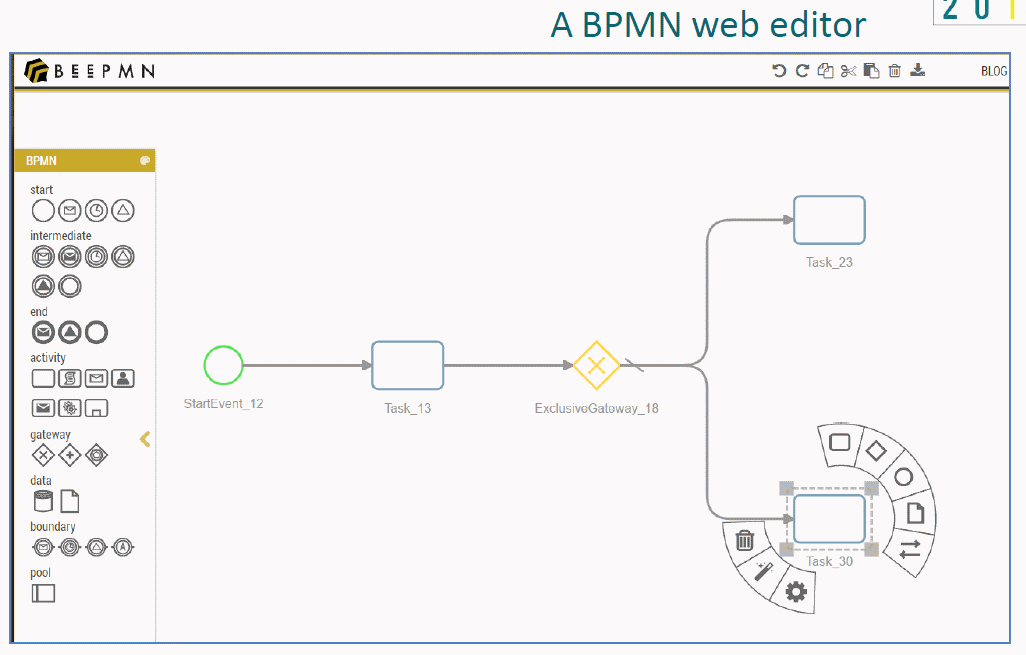 In this presentation, a metaphorical game is described where BeePMN is illustrated as "connecting the dots" of engineering, incorporating all aspects: collaborative decision making, CAE integrations, design space exploration, FMU model execution, and the human task.