From Validation to Front-End Innovation; an update on the global simulation mark
CIMdata is the leading independent global strategic management consulting and research authority focused exclusively on the PLM market. Software-driven electronics are an increasingly major part of new designs. There is a changing nature of product engineering towards integrated solutions: optimization and robust design methods are now more widely used. Furthermore, product design and development decisions are increasingly based on simulation. While the simulation & analysis market has been one of the fastest growing segments tracked by CIMdata over the last five years, the practice of simulation itself is changing, both in terms of the part of the lifecycle and the business of simulation.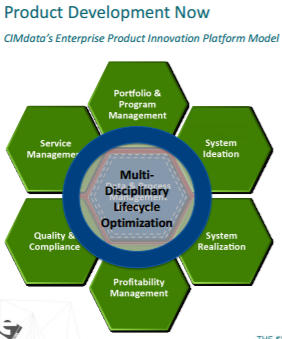 A move to smart, connected products requires systems thinking and multi-disciplinary design optimization across many disciplines. Leading PLM solution providers are taking action to meet new and emerging requirements, still integrating with even more to do.
Among best of breed system utilization, a chosen system integration is ESTECO & Phoenix Integration – Process Integration & Design Optimization (PIDO).