Webinar | Aeroacoustic Optimization with PowerFLOW and modeFRONTIER at JLR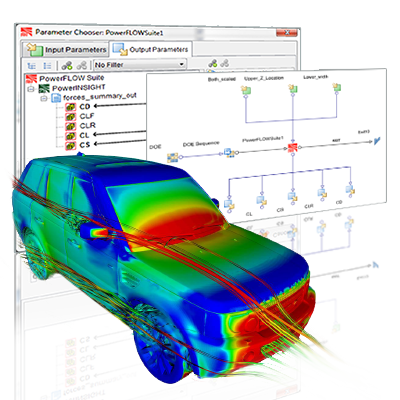 ESTECO, EnginSoft and Exa Corporation will host a joint webinar on June 24th 2015, presenting the successful integration of their technologies to optimize the aeroacoustic performance of a JLR model's side mirror.
On June 24th, 2015 ESTECO, EnginSoft and Exa Corporation experts welcome  Luca Bondolo from Jaguar Land Rover as guest speaker. Together they will present a recent project where a remarkable improvement in side mirror aeroacoustic performance through PowerFLOW CFD simulation and modeFRONTIER optimization analysis was achieved.
Join this webinar to learn more about:
modeFRONTIER enhanced optimization and integration features

Exa 

PowerFLOW

CFD

 simulation advanced features

How to integrate the software solutions and benefit from joint analysis
DAY AND TIME
24th June 2015 at 4pm (Central European Timezone)
>> See conversion in your timezone
PRESENTERS
Luca Brondolo

Lead Engineer
NVH Aeroacoustics​

Jaguar Land Rover 
Nader Fateh
VP Business Development
ESTECO NA
Andrea Shestopalov 
PhD, Application Manager
Exa Corporation
AGENDA​
HIGHLIGHT ON SOFTWARE INTEGRATION FEATURES
-
Presentation of ESTECO and modeFRONTIER
-
Presentation of Exa Corporation and PowerFLOW Suite

-

Real-World Case Study:

"Aeroacoustic Optimization with PowerFLOW and modeFRONTIER
at Jaguar Land Rover​"

-
Q/A Session