WEBINAR | Integrating XFlow, WB-Sails and modeFRONTIER for Olympic sail optimization
Expert engineers from WB-Sails, Next Limit Dynamics and ESTECO are pleased to announce the joint webinar that will demonstrate the advantages of the integration of their software, illustrating the details of the models, and presenting the results of the optimization.
The focus of the webinar is to illustrate the optimization process used to enhance the shape of the sails used for Olympic disciplines and produced by the Finnish WB-Sails.
The "flying shape" of the sail is modeled by a parametric CAD (Catia v5), and a non-stationary simulation, including sail, mast, boom and boat components, is performed using XFlow, the CFD software by Next Limit Dynamics, recently acquired by Dassault Systèmes. 
The automatic simulation process was set up in 
modeFRONTIER
 using its workflow automation capabilities. With only few simulation the optimization algorithm was able to identify the optimal shape, while minimizing resistance and heeling moment on the boat.
JOIN US FOR THE WEBCAST TO HEAR THE FULL STORY
DAY 
FEBRUARY 15th 2017
4PM CET
PRESENTERS
Mikko Brummer
Head of R&D
WB-Sails
Zaki Abiza
XFlow Business Development
Dassault Systèmes
Alberto Clarich
Technical Manager
ESTECO
AGENDA
Focus on the following topics:
Olympic Sail Parametrization (Catia v5)
modeFRONTIER integration with XFlow CFD software
Optimization results and post-processing analysis
WB-Sails Company Profile :
WB-Sails is an independent Finnish sailmaker specialised in racing sails for keelboats and dinghies. For the cruising sailor, we are happy to offer all the know how we have accumulated on the Olympic racing courses – only in a more cruising oriented package.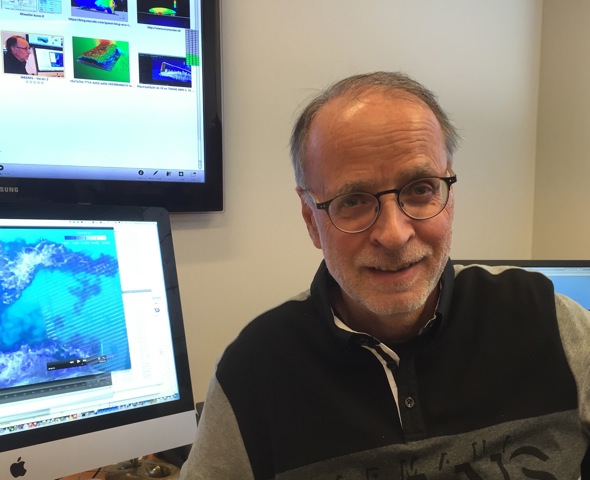 Mikko Brummer is the founder of WB-Sails and head of R&D. Very experienced sailor: Olympic participations, Whitbread Round the World Race, IOR Ton Cups, Fastnet Race victory etc. Acknowledged authority in sailboat aerodynamics and hydrodynamics.