Vice President of Global Research and Technology, Cummins, Inc
Since joining Cummins in 1989 Wayne has held leadership positions in Metrology, Quality, Fuel Systems Technology, Thermal and Fluid Sciences, and Advanced Engineering. In his present position, Wayne is responsible for developing and integrating technology for Cummins' next generation of products, developing advanced computer simulation and advanced manufacturing capability, deploying engineering processes to improve product development efficiency, and creating the technology roadmaps to deliver future products.
Prior to joining Cummins, Wayne worked at UTRC for 10 years on a variety of internal flow projects including chemical laser systems, scramjets, and gas turbine combustion. Wayne was also an Associate Professor at Clarkson University teaching classes in Thermal Sciences and performing research in turbulent separated flows, two-phase flow heat transfer, and supersonic combustion.
Wayne received a BS (1975) and MS (1976) in Aeronautical Engineering from Purdue University and a PhD in Fluid Mechanics from the University of Connecticut in 1985. Wayne received the Cummins J. Irwin Miller Award of Excellence in 2005, an Honorary Doctorate from Purdue University in 2009, Cummins Julius Perr Innovation Award in 2009, and became an SAE Fellow in 2011.
Tue, 29/10/2019 |

9.30 AM

to

10.00 AM
Galilee Ballroom
Fueling the Future
Tue, 29/10/2019 |

11.00 AM

to

11.30 AM
Galilee Ballroom
ESTECO Academy Design Competition: Summary of best entries and award ceremony
The full agenda for next month's ESTECO Users' Meeting North America is now available. Join more than 100 modeFRONTIER and VOLTA enthusiasts to share knowledge and learn about the latest applications. Fiat Chrysler Automobiles, Schlumberger and QMSI join speakers lineup that already includes Cummins, Ford Motor Company and  Whirpool Corporation.
Read more
Venue & directions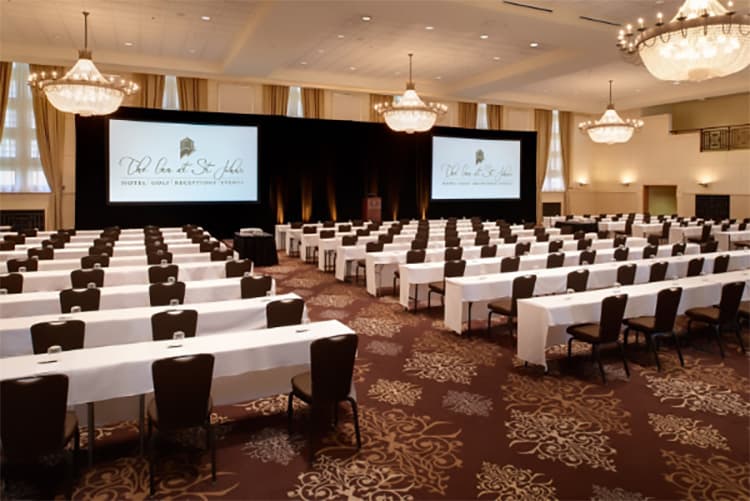 The Inn at St. John's

44045 Five Mile Road Plymouth,
Michigan 48170
Tel: (734) 414-0600
Sales Fax: (734) 414-0606