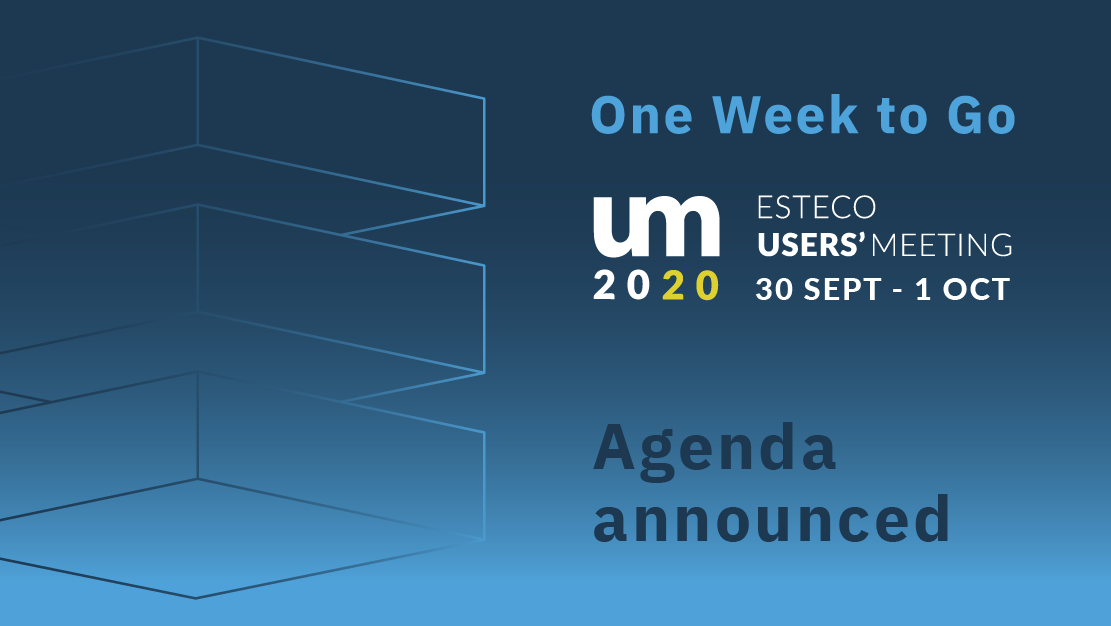 Agenda announced for the ESTECO Users' Meeting 2020
Only one week left before the ESTECO Users' Meeting 2020 and the final agenda is now available.
Check out all interesting talks from optimization experts around the world and get ready to be inspired. If you haven't done it yet, register now and get the last seats available.
The final agenda of the ESTECO UM20 is now complete with around 40 talks from both keynote and parallel sessions covering all industries and applications: Four Wheelers, Crash and Safety, Special Interests, Manufacturing, Flying Objects, Research and Academia, Systems and Decisions. 50 speakers are going to join us live from all over the world to share their optimization experience with ESTECO Technology.
The two-day event is also going to reflect the current global situation, with CIMdata's Vice President Stan Przybylinski exploring the impact of the pandemic in the engineering field.
Learn and Try sessions are also going to be held by our experts to give a deep view of the main new features of modeFRONTIER and VOLTA. Finally, you can also get a preview of the product roadmap and upcoming releases.
More than 300 attendees already registered and few seats are still available: register now and join us virtually or on-site on 30 September and 1 October.