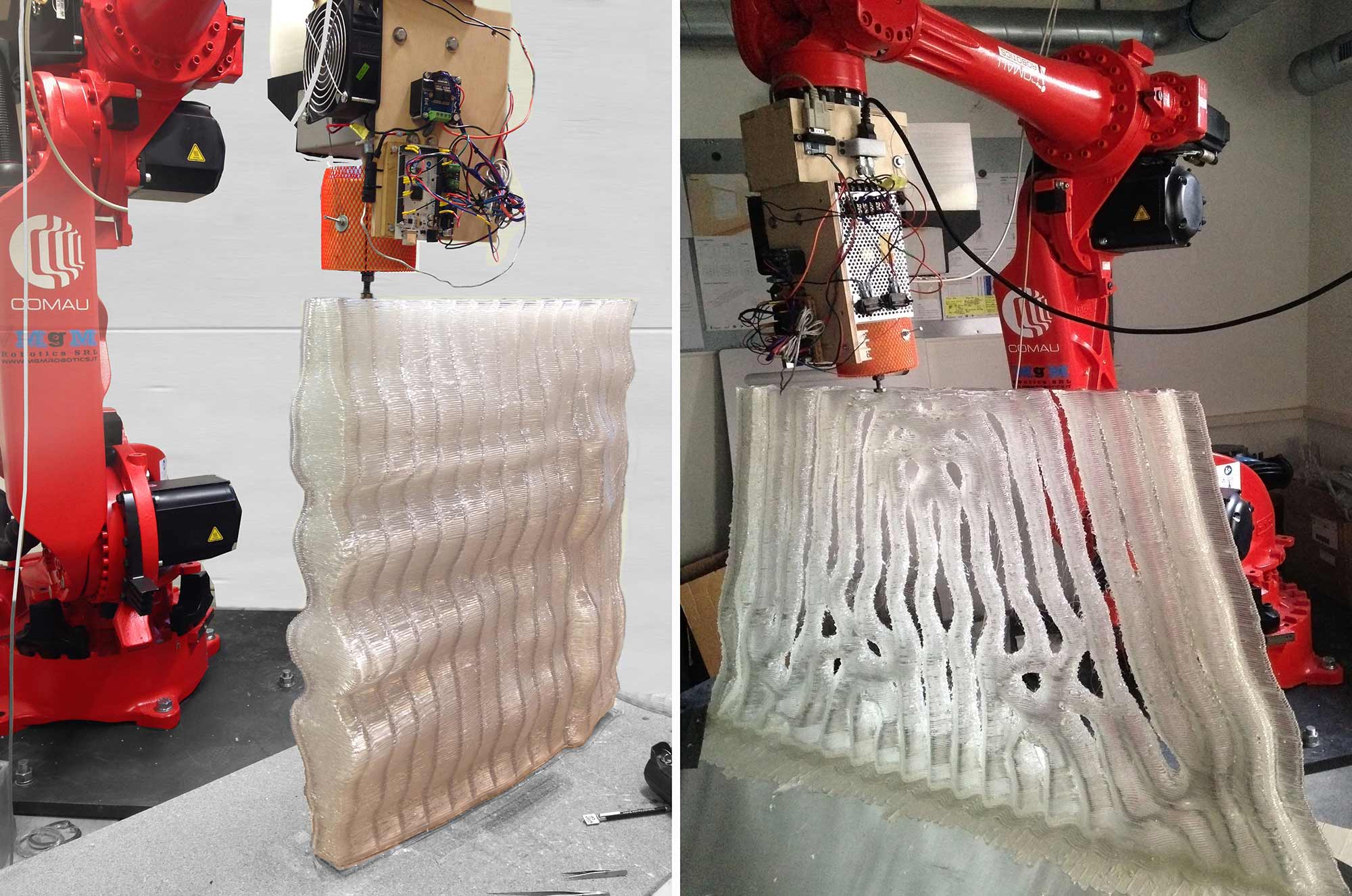 Double Face 2.0 project at the Venice Biennale 2018
We are proud to announce that the Double Face 2.0 will be exposed at the Venice Biennale Architettura 2018 until November 25th. ESTECO has provided its software, modeFRONTIER, to develop this project. 
Double Face 2.0 is a novel solar wall, joining a strong design identity and high technical performances projected by the University of Delft. In response to the need for energy saving, new high-performance building elements are shape-optimised for passive climate design and to increase user engagement. Given a design concept, computational approaches help to optimise and to customise high-performance building elements for any environment.
Double Face 2.0 has been developed by research through design involving designing, 3D modelling, robotic FDM printing, prototyping, experimenting, simulating, and simulation-based optimising. An adjustable, lightweight, translucent Trombe wall has been developed, using an insulator (aerogel) and heat storage (phase change material) encapsulated in optimised and customizable shapes. In winter, it captures, stores, and re-radiates heat from the sun (heating); in summer, it captures internal heat (cooling).
If you are interested in the project and you would like to learn more, check out its site!