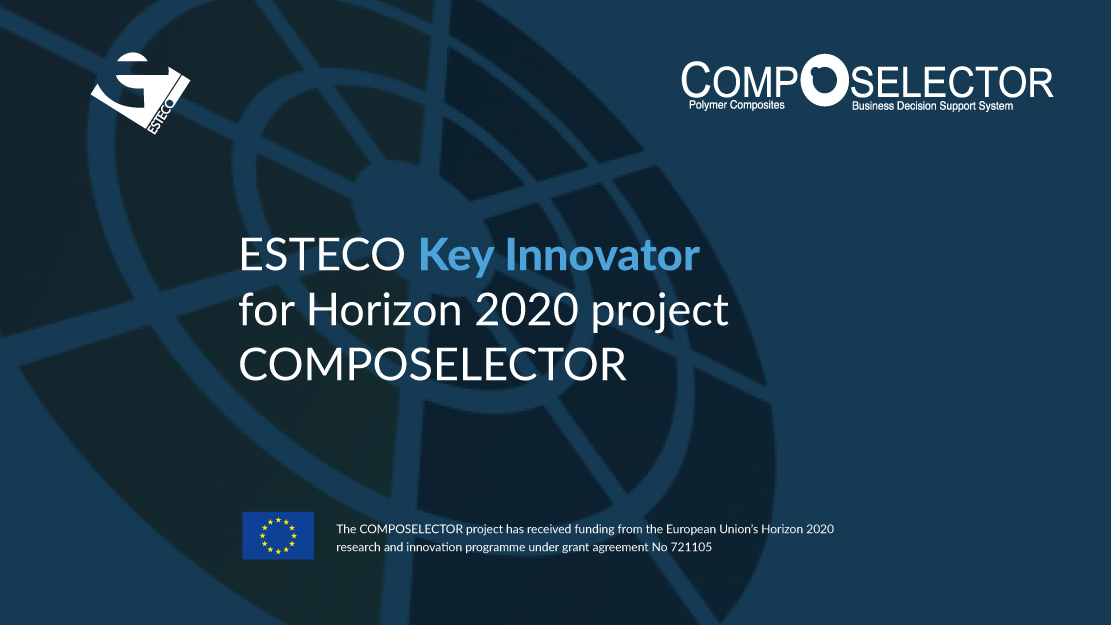 ESTECO acknowledged as "Key Innovator" by the European Commission
ESTECO has been recently included in the EU Innovation Radar initiative for our contribution to the EU-funded project COMPOSELECTOR.  
Based on a data-driven methodology, the Innovation Radar is a European Commission initiative that has the aim of identifying high potential innovations and innovators in EU-funded research and innovation programs. Among others, the EU Commission analyzed and recognized the innovation delivered within the COMPOSELECTOR project, of which we are partner.
The purpose of the COMPOSELECTOR project is to develop a Business Decision Support System (BDSS), specifically tailored to enhance the informed decision making in the composite materials design and manufacturing. We've been participating in this project with our online BPM editor Cardanit, which contributed to the definition of a system that integrates material modeling, business tools and databases into a single workflow.
The EU Commission categorized the COMPOSELECTOR project according to both maturity level and market potential:
Innovation Title: COMPOSELECTOR
Market Maturity of the Innovation: Tech Ready
Market Creation Potential of the innovation: Addresses needs of existing markets
In this analysis we've been acknowledged as "Key Innovator" in the development of this project together with the Luxembourg Institute of Science and Technology (LIST), which is Coordinator of the project.
We're very proud of this recognition. We've worked hard in this project, consolidating our experience in standard-based solutions, and this acknowledgment represents a further motivation to keep exploring new innovative technologies.
Read more about our commitment to the COMPOSELECTOR project.